Trump Campaign Lashes Out Over DNC Collusion Lawsuit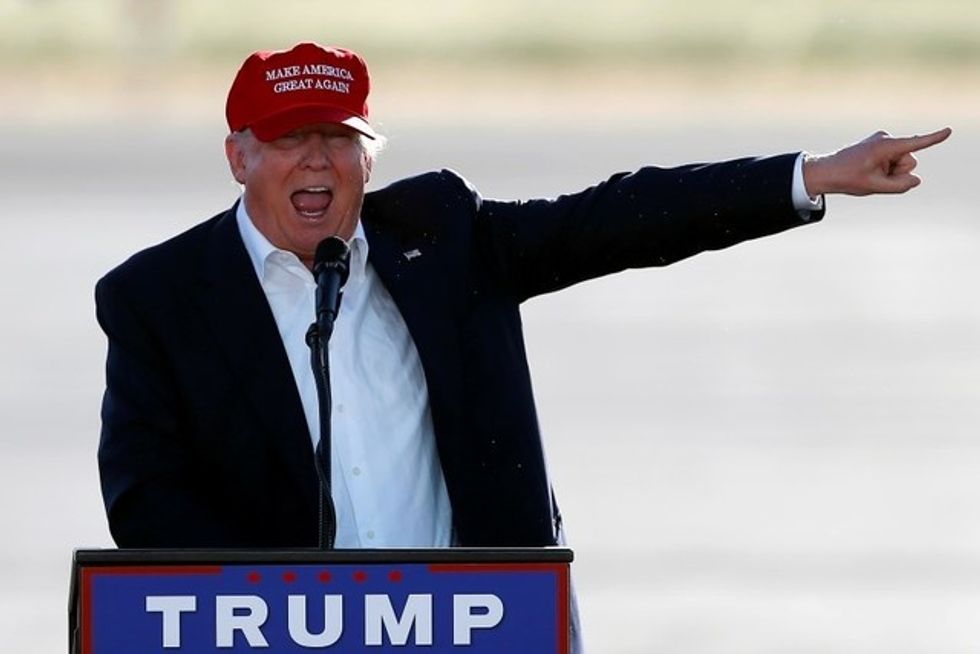 Reprinted with permission from AlterNet.
After the Democratic National Committee announced a lawsuit Friday against WikiLeaks, the Russian government and President Donald Trump's campaign alleging a conspiracy, a spokesman for the Trump campaign dismissed the legal effort as a "scam."
"This is a sham lawsuit about a bogus Russian collusion claim filed by a desperate, dysfunctional, and nearly insolvent Democratic Party," said Trump campaign manager Brad Parscale.
But the lawsuit actually has some precedent. The DNC sued President Richard Nixon's campaign in 1972 for the famous Watergate break-in, and it eventually won a large cash settlement in the case.
Some are hopeful, too, that the legal process demanded by the lawsuit could force the Trump campaign to make some crucial campaign documents public.
Many important records may have already been obtained by special counsel Robert Mueller, whose Russia investigation not officially related to the lawsuit. But the DNC's efforts may be a path to reveal any connections between the Trump campaign and Russia that may otherwise remain secret.
Trump continues to insist that there was no "collusion" between his campaign and Russia, despite the fact that campaign aide George Papadopoulos and Donald Trump Jr. have both admitted to coordinating with alleged Russian agents to obtain damaging information about Hillary Clinton.
Cody Fenwick is a reporter and editor. Follow him on Twitter @codytfenwick.