Trump Campaign's Brazen 'Buy A Brick For Pelosi' Scam
@FAWFULFAN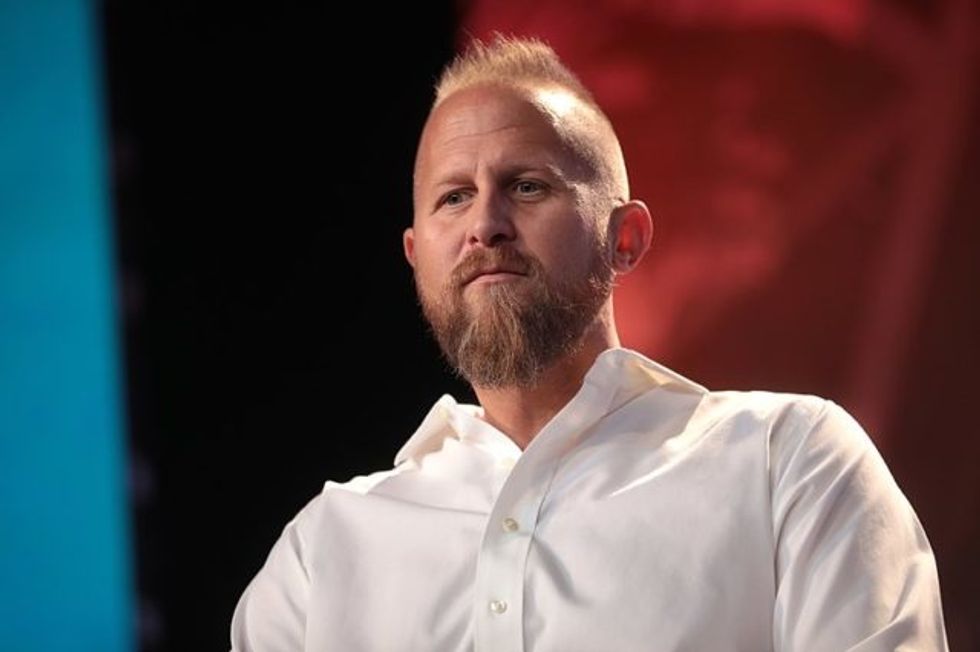 Reprinted with permission from AlterNet.
President Donald Trump has no apparent exit strategy to defuse the government shutdown he has caused, and his supporters are desperate for him to score a "win" against House Speaker Nancy Pelosi (D-CA) and Senate Minority Leader Chuck Schumer (D-NY) as polling shows Trump's position crumbling.
But their newest stunt to try to protest for the wall is completely absurd.
On Friday, Brad Parscale, Trump's 2020 campaign manager, urged Trump supporters to mail bricks to Pelosi and Schumer — and linked them to a campaign site that allows them to pay to do it:
Since Chuck and Nancy keep stonewalling the President, we'll send the wall to them, brick by brick, until they agree to secure the border!https://t.co/s0Ve4Nuxmr

— Brad Parscale (@parscale) January 18, 2019
Before long, social media took notice, with the demand to mail bricks to Democratic leadership widely mocked:
Just got this Trump spam mail. Is the president trying to prank his opposition? What is this…
For every $20.20 dollars raised by MIDNIGHT TONIGHT, we will send a BEAUTIFUL BRICK directly to the offices of Chuck Schumer or Nancy Pelosi.

— Richard Engel (@RichardEngel) January 18, 2019
The Trump campaign wants people to pay for fake bricks with a number to text about building the wall that would be sent to Pelosi and Schumer. pic.twitter.com/58iFF6Ynhk

— Gideon Resnick (@GideonResnick) January 18, 2019
Is Mexico paying for these bricks, or are you trying to get the American people to pay for these too?

— Matt McDermott (@mattmfm) January 18, 2019
6/ Lest you doubt this is fraud, note that the picture provided to donors is of a real brick (intended to make you think a real brick will be sent, and that $20/brick is needed for postage) then the small print says a) none of the money is going to that and b) they're faux bricks

— Seth Abramson (@SethAbramson) January 18, 2019
Imagine the contempt for your followers you'd need to have to try this gutter level of cheap grift on them https://t.co/BK1U0UJpM7

— Greg Sargent (@ThePlumLineGS) January 18, 2019
But this campaign is more than just ridiculous — it's dangerous.
Although the fine print makes clear that this whole thing is a glorified fundraiser and the bricks are fake, there is every chance that some disgruntled Trump supporter could see this and decide to take matters into their own hands. There actually was a case in 2010, during the height of the Tea Party protests, when vandals hurled a brick through the office window of the late Rep. Louise Slaughter (D-NY). Just last year, the Florida pipe bombing case was a horrifying example of what happens when political rhetoric heats up.
The desperation of Trump and his allies to not give in is palpable. But the shutdown is causing enough damage without adding in a campaign stunt perfectly calibrated to conjure violent images and make tempers flare.