Trump Can Be Beaten In 2024 -- And His GOP Rivals Know It
@kerryeleveld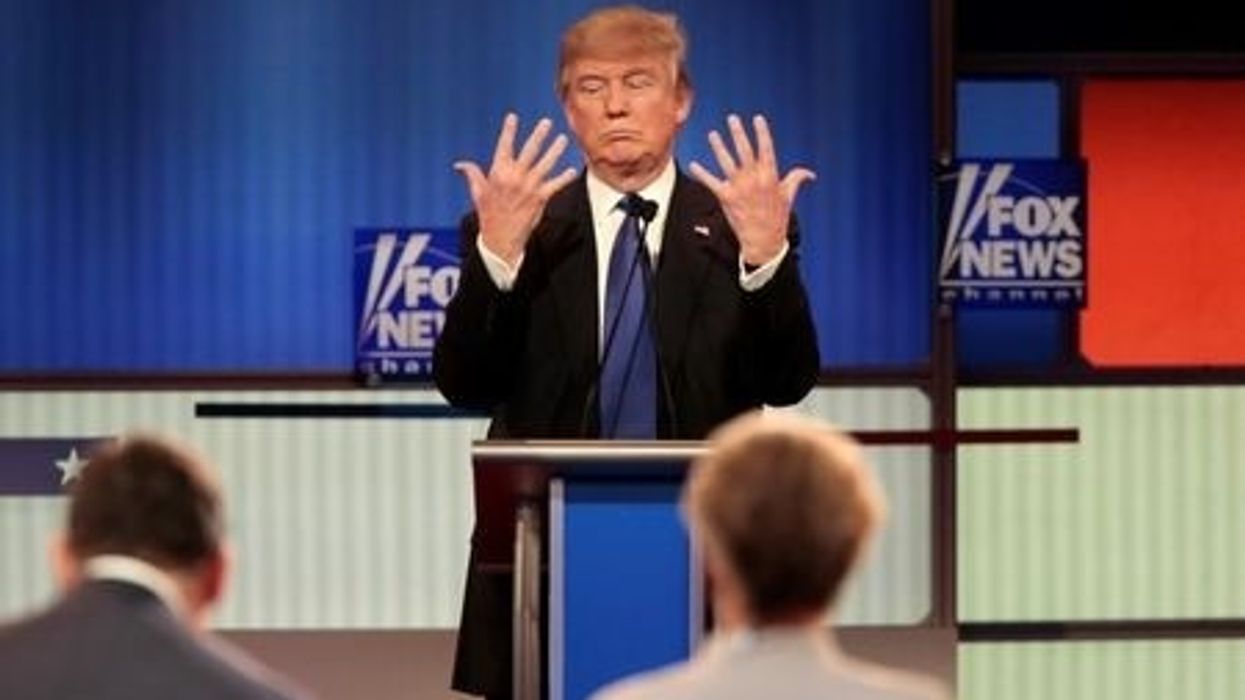 Donald Trump is still the most dominant Republican in the country, but his very mixed primary record has left his air of invincibility in tatters.
As The Washington Post's Aaron Blake notes, Trump has a 30% problem. While several of his endorsees won their races convincingly, most of them either won or lost with a less-than-middling 30-some percent of the GOP vote. They include:
Rep. Madison Cawthorn of North Carolina (North Carolina House): Lost
Charles Herbster (Nebraska governor): Lost
Rep. Jody Hice of Georgia (Georgia secretary of state): Lost
Lt. Gov. Janice McGeachin (Idaho governor): Lost
Mehmet Oz (Pennsylvania senator): Too close to call, recount underway
J.D. Vance (Ohio senator): Won
Of the nine contested races where Trump endorsed early enough to potentially make a difference (and that didn't result in a runoff), six fell into the 30th percentile. Former Sen. David Perdue of Georgia, trying to unseat sitting Republican Gov. Brian Kemp, finished even worse at just 22 percent. Two others outperformed the trend by some 20 points to win their races: Rep. Ted Budd of North Carolina (North Carolina Senate), and Rep. Alex Mooney of West Virginia (West Virginia House).
But the overarching trend suggests that Trump's endorsement typically guaranteed candidates getting right around a third of the Republican primary vote or less. In other words, the "the hardcore Trump 'stolen election' contingent appears shy of a majority of the party," as Blake wrote.
Plus, primaries typically attract the most active and fervent voters, so the die hard 2020 election deniers and Trump cultists will likely make up an even smaller slice of GOP voters in a general election.
To reiterate, Trump is still the odds-on favorite to win the 2024 GOP nomination if and when he announces, and the MAGA movement is still pulsing through the GOP electorate.
But at the same time, Trump is more vulnerable now than he was heading into the Republican primaries, and everyone seems to know it.
By and large, profile-in-courage awards aren't going to any Republicans, other than maybe Reps. Liz Cheney of Wyoming, Adam Kinzinger of Illinois, and several others who voted to impeach Trump. But some Republicans outside of Washington are testing the waters of betrayal.
Former New Jersey Gov. Chris Christie has been crowing about the Republican Governors Association's $5 million investment in Georgia to insulate Kemp from Trump's revenge tour.
"What we have to decide is: do we want to be the party of me or the party of us? What Donald Trump has advocated is for us to be the 'party of me,' that everything has to be about him and about his grievances," Christie told Politico. "Trump picked this fight."
What Christie is actually asking there is, "Do we want a party at all, or just a cult?"
Former Vice President Mike Pence—who is weighing a presidential run despite a brush with death by hanging—dared to campaign with Kemp in open defiance of Trump. Sens. Ted Cruz of Texas and Rand Paul of Kentucky both campaigned for the Senate bid of Rep. Mo Brooks of Alabama well after Trump cut Brooks loose when it appeared he was tanking. New Hampshire Gov. Chris Sununu even called Trump "fucking crazy" during the annual Gridiron Club event in Washington last month.
"The press often will ask me if I think Donald Trump is crazy. And I'll say it this way: I don't think he's so crazy that you could put him in a mental institution. But I think if he were in one, he ain't getting out!" Sununu said in his remarks.
All this has Trump a touch on edge, and some aides and party officials have been trying to talk him down from announcing his 2024 bid before the midterms are over, according to The Washington Post. He's constantly peppering his aides with questions about polling, his potential rivals, and who they are meeting with. He's also weighing the announcement of a so-called presidential exploratory committee to freeze the field.
The argument against an early announcement is party-based: Republicans don't want Trump to inject himself into the midterms in November any more than he already has. The argument for announcing early is Trump-based: Chase most potential challengers out of the race before they get any momentum. But Trump also has legal considerations, particularly regarding any liability for the January 6 insurrection. If Trump were officially running, it would pile one more giant headache onto an already fraught web of considerations at the Department of Justice.
Whenever Trump announces—and it seems certain that he plans to—he will clearly have competition now.
"It isn't going to be a clear field for him. There's a lot of people who want to go against him," one GOP operative who recently met with Trump told the Post. "If he runs, [Mike] Pompeo, Pence and Chris Christie all will consider running against him. Who knows what [Florida Gov. Ron] DeSantis will do? These guys are out there working, they are hitting every donor they can find, they want to run."
And yet, Trump still dominates the field in every poll on the topic. A recent Post/ABC poll found that 60 percent of Republicans want GOP leaders to follow Trump's lead for the party versus 34% who said they wanted the party steered in a different direction.
The same poll also found that 54 percent of Americans overall believe Trump should be charged with inciting the January 6 insurrection.