Trump Cancels Ohio Rally, Security At Venue Cited: Media
@reuters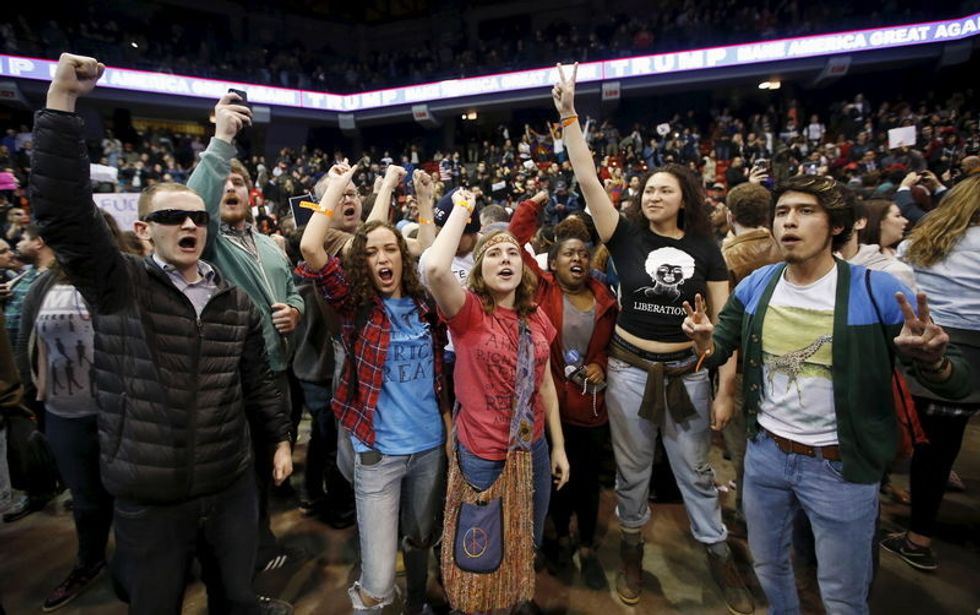 (Reuters) – U.S. Republican presidential front-runner Donald Trump has canceled an Ohio rally because of security issues at the venue, the Cincinnati.com news website reported on Saturday.
Eric Deters, a local spokesman for Trump's campaign, said the candidate's secret service security detail could not complete its preparation work in time to hold the event at the Duke Energy Convention Center in Cincinnati, the website said.
Ohio is among five states holding primary elections on Tuesday. A Trump rally in Chicago was called off on Friday after scuffles between Trump supporters and protesters.
Photo: Demonstrators celebrate after Republican U.S. presidential candidate Donald Trump cancelled his rally at the University of Illinois at Chicago March 11, 2016. REUTERS/Kamil Krzaczynski