Trump Comments On North Korea Missiles Leave US And Allied Troops 'More Vulnerable'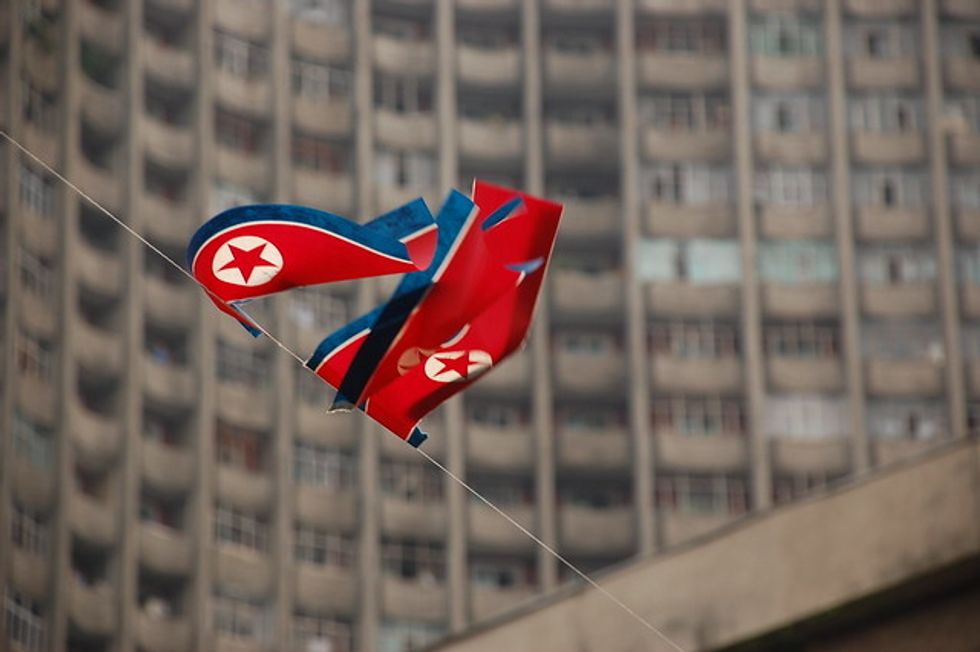 When Trump downplays North Korea's short-range missile tests, he is tacitly giving Kim Jong Un encouragement and putting everyone in the region in more danger, the New York Times reported Thursday.
The latest missile tests came last Friday, when North Korea launched two missiles that traveled more than 140 miles. Trump's response was to dismiss the provocative action because the weapons were "smaller ones" and did not contain nuclear warheads. Trump also defended Kim, saying the North Korean dictator sent a small apology for the tests in a recent letter.
Kim complained about joint U.S.-South Korean military exercises, which Trump also criticized as being too expensive. Military leaders say the exercises are necessary to ensure troops are prepared.
"Rather than denouncing these tests as violations of U.N. resolutions and as a threat to the American allies, President Trump has sounded as if he didn't care," Kim Sung-han, a former vice foreign minister of South Korea, told the Times.
Trump's comments "make the allies and American troops in the region more vulnerable to North Korean missile threats," he added.
It's not the first time Trump downplayed North Korean aggression.
In May, Trump falsely claimed earlier missile tests by North Korea were not violations of a U.N. agreement. But just two days later, his own acting defense secretary went on television to correctTrump, saying the tests were a violation.
The United States has roughly 75,000 troops stationed in South Korea and Japan, as well as an additional 20,000 sailors on various vessels throughout the region.
Despite Trump's fawning relationship with Kim Jong Un, the North Korean dictator has made systematic advances in weapons technology. New missiles use solid fuel, which is more advanced than liquid fuel and can be fired from mobile launchers, according to the Times. Both advances mean the weapons are easier to hide and can be more quickly deployed.
"North Korea wants to advance its missile technology as much as possible before the talks with the United States resume," Lee Byong-chul, a North Korea expert at Kyungnam University's Institute for Far Eastern Studies, told the Times.
And in doing so, American troops are put in increased danger while Trump stands by, refusing to denounce the tests.
Published with permission of The American Independent.