Trump May Dispatch Troops To Build Border Detention Camps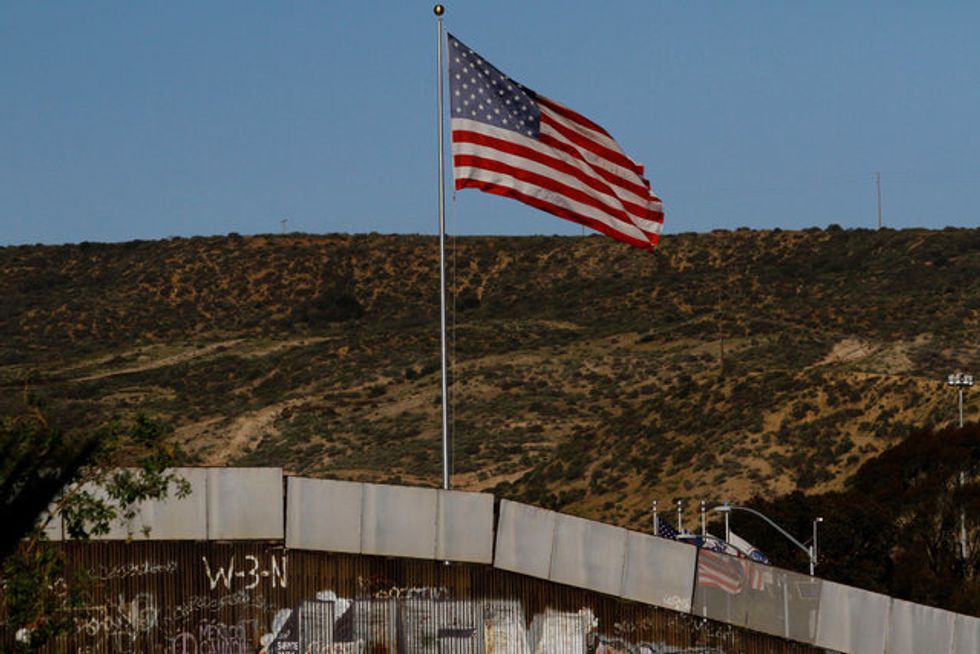 Trump is growing increasingly unhinged about the number of Central American migrants seeking asylum in the U.S., and the only thing that seems to be stopping his cruel plans to punish the migrant population is the U.S. court system.
NBC News on Friday reported that Trump wants to send even more military troops to the U.S.-Mexico border to build and maintain detention camps for migrants who do not fit in existing facilities.
However, U.S. law — specifically the Posse Comitatus Act — bans the military from conducting domestic policing, hampering Trump's plan.
At roundtable in Texas, President Trump laments that US troops at the border can't get "a little rough," because "everybody would go crazy … can't act like they would normally act — or like, let's say, another military from another country would act." pic.twitter.com/q1TPW24Csa

— NBC News (@NBCNews) April 10, 2019
Despite the fact that the military can do very little with migrants on the border because of current laws, Trump still wants to deploy more military personnel to the border — wasting money and taking military personnel away from their families for a pointless mission.
The increased military force could be tasked with land assessments for new tent cities — or with assessing the site of a new central processing facility that would have the kind of chainlink cages for immigrants that have caused an uproar about the U.S. treatment of vulnerable people fleeing violence in their home countries.
This is just the latest grotesque proposal Trump has thought up as he grows angrier and angrier about the fact that brown people want to come to the U.S.
Trump has floated the idea of releasing migrants who are seeking asylum in the U.S. into to so-called "sanctuary cities" to "punish" Democrats. Of course, only someone who hates brown people would view this as a punishment.
Trump also wants to restart his cruel policy of family separations — which judges have already blocked him from doing. Trump also wants to jail kids he rips from their parents for longer periods, as well as make it harder for asylum seekers to work once they do arrive in the U.S.
And who can forget the news from Monday, in which CNN reported that Trump ordered several of his administration officials to flat-out break the law by refusing to allow asylum seekers to enter the U.S. — which they are legally permitted to do.
As for increasing the number of troops on the border, Trump administration officials seem to know this is a waste, as unnamed officials told NBC News that they "do not expect a large number of additional troops" to be deployed to the border.
But it seems they're willing to go along with Trump in order to appease his worst impulses.
Published with permission of The American Independent.