Trump: 'Don't Worry' About Troops Missing Holiday And Families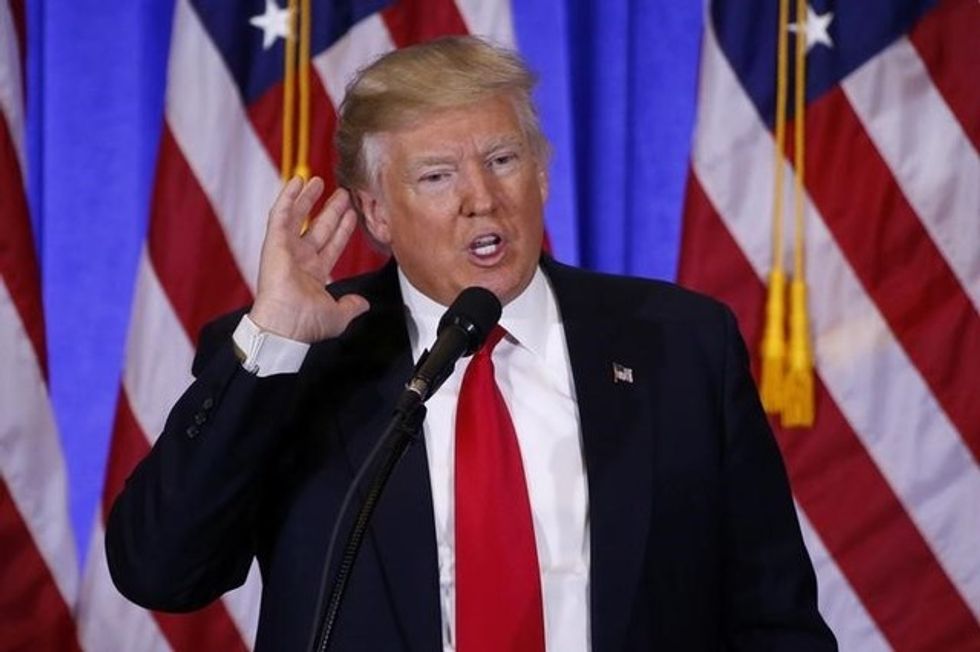 Reprinted with permission from Shareblue.
Many Americans feel sympathy for the thousands of troops who are missing Thanksgiving with their families because Trump demanded their deployment to the border as a racist pre-election stunt.
Trump is not one of them.
When asked by a reporter about troops who are stuck spending Thanksgiving at the U.S.-Mexico border, Trump said no one should waste any time worrying about the men and women whose time and talent he is wasting.
"Don't worry," Trump said as he prepares to spend Thanksgiving with his own family at his plush Florida resort.
"You're worried about the Thanksgiving holiday for them, they're so proud to be representing our country on the border," Trump added.
The military doesn't agree.
The New York Times recently reported that the Pentagon thinks the entire border stunt is a colossal waste of time and resources, "and a morale killer to boot."
Some troops are missing Thanksgiving so they can shovel horse manure and clean out the stalls of border patrol horses.
Taxpayers are on the hook for this expensive stunt, which will cost up to $200 million before it is all over.
Some Trump lackeys in Congress, like Iowa Sen. Joni Ernst, defend Trump's decision to use troops as political props, even if it means being away from their families for the holidays.
Trump has a long history of disrespecting both active-duty military and veterans.
Unlike his predecessors, Trump can't be bothered to visit troops stationed in war zones around the globe. While Trump whines that he is "too busy," he typically spends his weekends playing golf at various resorts along the east coast.
When Trump flew to Paris to mark the 100th anniversary of the end of World War I, he couldn't even bother to attend a major ceremony at the Aisne-Marne American Cemetery because it was drizzling outside.
When he returned, Trump skipped the Veterans Day ceremony at Arlington Cemetery, flatly refusing to honor those who fought and died for this country.
Now, in addition to tearing troops away from their loved ones at Thanksgiving, Trump is telling Americans to not even bother thinking about them.
What a shameful message to send to Americans at Thanksgiving.
Published with permission of The American Independent.