Trump Farm Bailout Will Pay Millions To Chinese Firm
@FAWFULFAN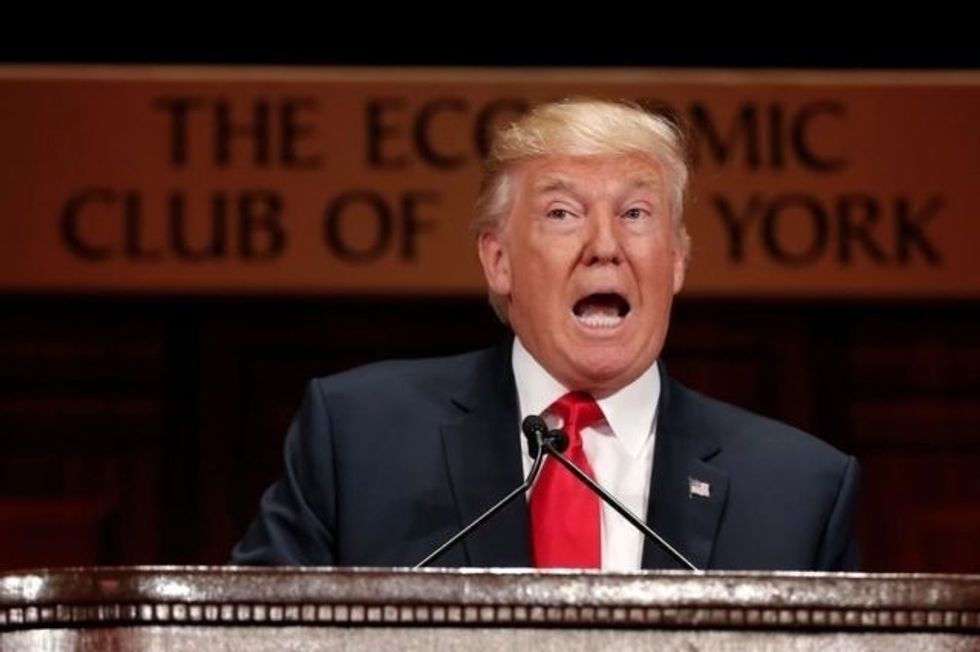 Reprinted with permission from AlterNet.
Donald Trump's plan to defeat China on trade is a complete disaster. His tariffs against China have devastated the agricultural sector, killing jobs in parts of the country that voted for him, and forcing him to implement a billion-dollar bailout of American farms.
But nothing better underscores Trump's incompetence than a new report in the Washington Post, detailing an embarrassing oversight in the eligibility for that bailout program:
Smithfield Foods, a Virginia-based pork producer acquired in 2013 by a Chinese conglomerate now named WH Group, can apply for federal money under the bailout program created this summer, said Agriculture Department spokesman Carl E. Purvis.

[…] 

The Agriculture Department said in August that, as part of a broader bailout, it will buy $1.2 billion of surplus food from farmers for distribution in food banks across the country, including about $560 million in planned pork purchases. The administration has billed the plan as an effort to shield farmers from retaliatory tariffs from China.
So in other words: to counteract the negative effects of his gigantic tariffs that made it impossible for many American farmers to sell to China, Trump is bailing them out with billions in deficit spending partly loaned from China — and some of that bailout could actually go to a company based in China!
It's hard to understand how Trump expects any of this will help American farmers, or improve our economic position against China. Especially considering that, despite his assurances that trade wars are "easy to win," he did not seem to have any actual goal when he slapped tariffs on Chinese goods in the first place.
Even many Republicans have lamented the stupidity of their president's trade war. Nonetheless, most of the party has sat by and allowed him to do anything he wants, blocking an amendment to the farm bill that would have required Trump to seek congressional approval to raise tariffs.
Matthew Chapman is a video game designer, science fiction author, and political reporter from Austin, TX. Follow him on Twitter @fawfulfan.