#EndorseThis: Why Is Trump Always Feuding With Gold Star Families?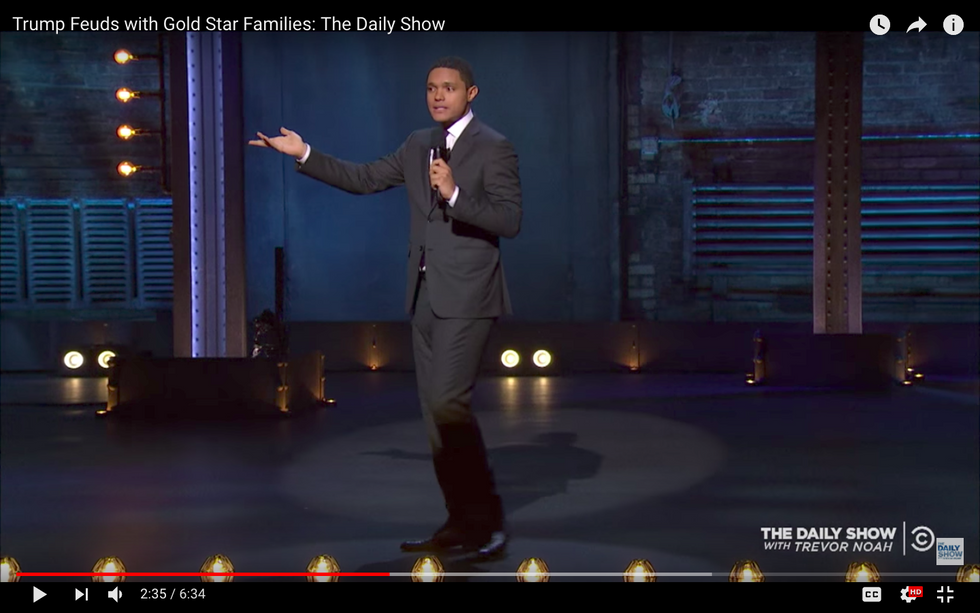 Donald Trump has been insulting Gold Star families — those whose loved ones have made the ultimate sacrifice in uniform — since 2016 , when he began a feud with the parents of Capt. Humayun Khan.
The president's lack of compassion for their pain, now demonstrated again in the case of Sgt. LaDavid Johnson, is shocking even to someone — like Trevor Noah — who has learned to expect the worst from Trump.
As Noah puts it, these bereaved Americans may initially appreciate the solace of a phone call from the White House. But with Trump, they end up wishing they'd let the call go to voicemail.
It's another fine mess: How does he keep doing this?