Trump May 'Get Involved' To Stop Mueller Probe, He Warns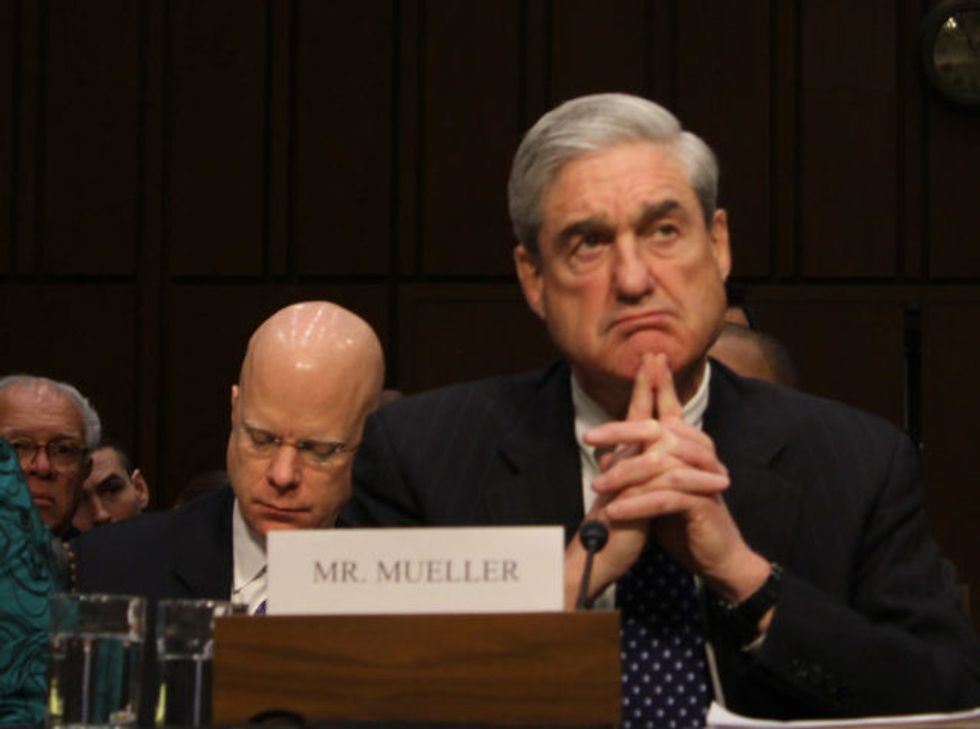 Reprinted with permission from Shareblue.com.
After the latest bombshell in the Russia investigation, Trump is loudly threatening to use his "powers" to interfere with the Justice Department.
Trump's spin about the revelation of Robert Mueller's questions has been failing for days, so Trump has now issued an explicit threat via Twitter.
"A Rigged System – They don't want to turn over Documents to Congress," Trump wrote Wednesday morning. "What are they afraid of? Why so much redacting? Why such unequal 'justice?' At some point I will have no choice but to use the powers granted to the Presidency and get involved!"
Senate Democratic Leader Chuck Schumer (D-NY) responded almost immediately with a warning, tweeting: "Mr. President, the powers of the Presidency do not give you the right to interfere with or shut down the Russia investigation. Firing the Deputy AG or Director Mueller would create a constitutional crisis. Do not go down this road."
Trump's tweet goes further than more veiled comments he made during an unhinged interviewwith "Fox & Friends" last week.
"I have decided that I won't be involved," Trump said last week, but added "I may change my mind at some point."
Trump's latest threat comes barely a week after the Senate Judiciary Committee passed a bipartisan bill that would protect special counsel Robert Mueller from being fired by Trump.
Senate Republican Leader Mitch McConnell (R-KY) has promised not to allow a vote on that measure, arguing it isn't "necessary" because he doesn't believe Trump would fire Mueller.
Trump has already fired people to try to obstruct investigations into his campaign and his administration. He has even tried to fire Mueller on at least two separate occasions. And Trump's attacks on Mueller and his investigation have been escalating for months.
If this latest threat isn't enough to wake McConnell up, then nothing will be.