Trump Golf Course Illegally Cut Down Protected Trees
@Snipy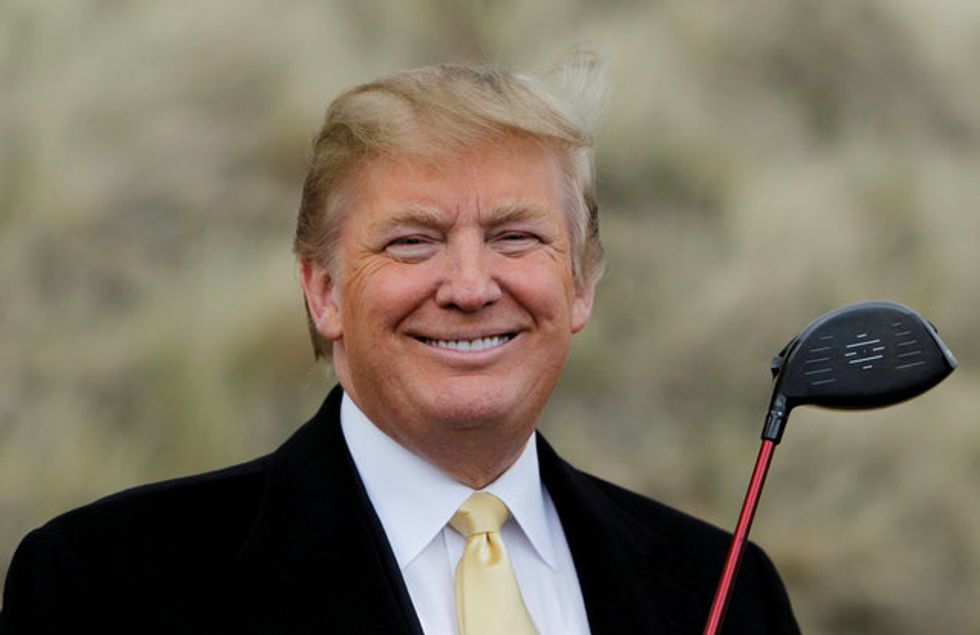 Late last month, the Trump Organization decided to clear-cut a bunch of large trees at Trump National DC, its golf course in Loudoun County, Virginia. Then, they just threw all the trees in the Potomac River.
However, it turns out that it was a protected area, and therefore removing the trees — not to mention throwing them in the river — was completely illegal.
First there's the part where tossing the trees in the river is a safety hazard. Then there's the fact that regulations require permits to cut down trees on that part of the river because it is designated as being prone to flood. Next, this was no small removal operation; Loudoun County officials said that the golf course cleared nearly three-quarters of an acre of land. Finally, removing the trees leads to increased sediment in the water and ends up, eventually, polluting the Chesapeake Bay.
But, apparently, Trump believes his golf courses should not be beholden to any laws, environmental or otherwise. His clubs, for example,  employ massive amounts of undocumented immigrants even as Trump viciously rails against the immigrants who enter at our southern border. Trump also battled the government of Scotland for years because he believed the presence of wind turbines to be an abomination. And at his Bedminster golf course in New Jersey, he was cited by that state's Department of Environmental Protection when he cut down trees and disturbed wetlands.
This isn't even the first time that this particular golf course was in the news for clearing trees. Back in 2011, the Washington Post reported that the Trump Organization had mowed down over 400 trees along the Potomac River, all so that the people paying $100,000 to join and another $700 per month to be members could have a better view of the water.
In a thoroughly Trumpian move, they replaced some of those trees with a giant American flag, and in the process they created an environmental nightmare, leaving migratory birds and bald eagles with nowhere to go.
Not much, it seems, has changed since 2011 at the golf course, which Trump has visited over 40 times since becoming president.
Published with permission of The American Independent.