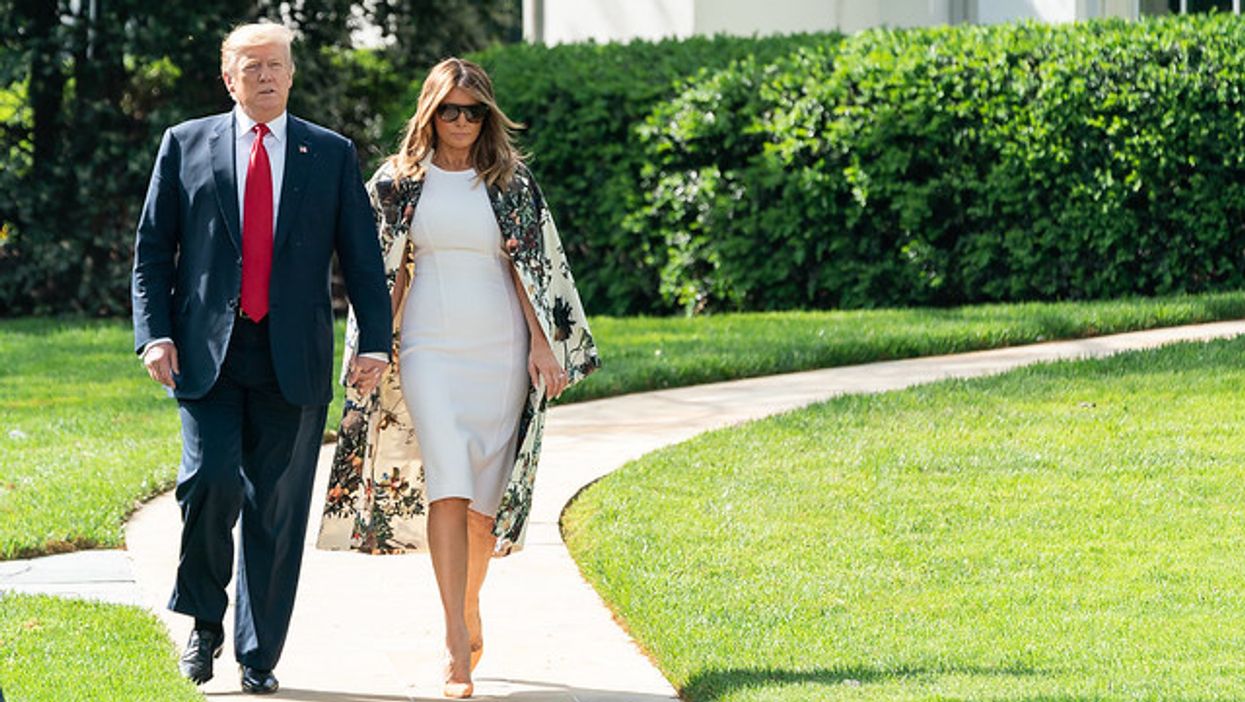 Official White House Photo by Andrea Hanks
Reprinted with permission from Alternet
President Donald Trump announced early Friday morning, shortly before 1 a.m., that he and First Lady Melania Trump are positive for SARS-CoV-2, the coronavirus that causes COVID-19.
Tonight, @FLOTUS and I tested positive for COVID-19. We will begin our quarantine and recovery process immediately.… https://t.co/CIIB2LDQtr

— Donald J. Trump (@Donald J. Trump) 1601614446.0
The announcement came shortly after he had confirmed that his close aide, Hope Hicks, had tested positive for the virus. He had said he would begin a "quarantine process" and was still waiting for the results of a test. But Hicks had reportedly known she was positive since Wednesday, and the White House is equipped with rapid tests, so this explanation made little sense.
The fact that the president is positive immediately raised concerns about the continuity of government. Trump himself is 74 years old and at risk of heart disease, which puts him in the group of people highly susceptible to complications from the virus.
It was not immediately clear if Vice President Mike Pence has been recently tested for the virus. Trump was also in close proximity to his competitor in the 2020 election, former Vice President Joe Biden, during the presidential debate on Tuesday. Though they declined to have the traditional handshake out of concerns about transmitting the virus, their presence together indoors raises the prospect that both candidates may be exposed to the virus.
CNN's Dr. Jonathan Reiner had suggested prior to Trump's official diagnosis that House Speaker Nancy Pelosi, second in line to the presidency, should enter isolation given the risk to the president and Pence posed by Hicks' infection.
The White House physician released the following letter on the news: