Trump Heading To Nashville For Sinking Senate Nominee
@FAWFULFAN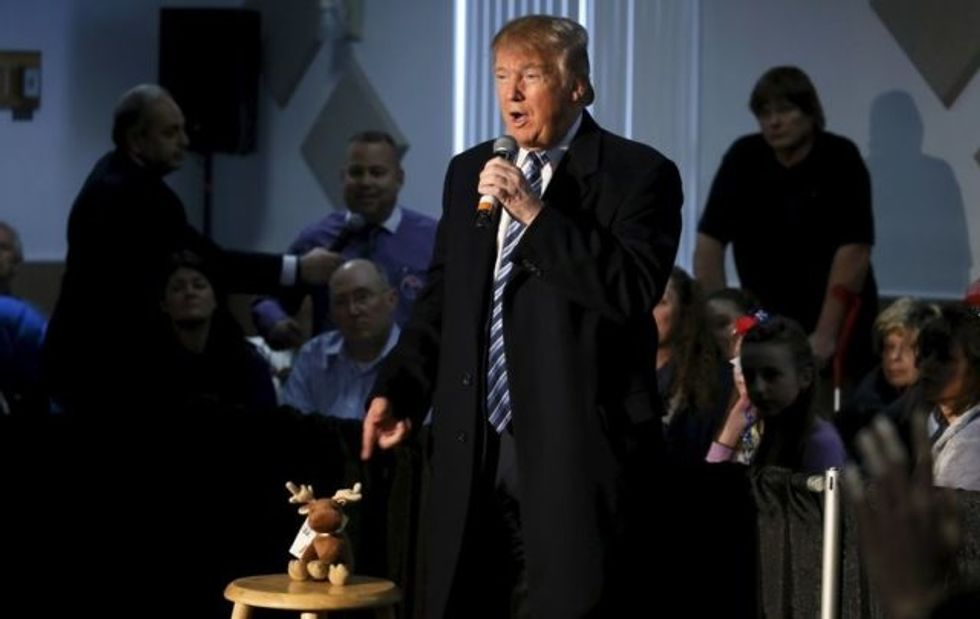 Reprinted with permission from Shareblue.com
Republicans have realized that Tennessee's Senate race is a threat. And Trump is preparing to jump in to save their struggling candidate.
According to a report from NBC, Trump is headed to Nashville on May 29 to front a fundraiser for the Senate candidacy of Rep. Marsha Blackburn, with tickets starting at $2,700 apiece.
Blackburn, a far-right lawmaker who has promoted Birtherism, led a sham investigation against Planned Parenthood, and blocked regulations protecting internet privacy, ought to be a lock to succeed retiring Sen. Bob Corker. Trump won the state by 26 points.
But she is struggling against former Democratic Gov. Phil Bredesen, a moderate and well-liked politician. The last six polls of the race all show Bredesen leading Blackburn. Corker himself has refused to campaign against Bredesen, and later could not give a strong answer when asked by reporters why he was endorsing Blackburn.
Even one Fox News analyst now rates the race a toss-up.
Three months ago, Republicans were so panicked at the direction of the race that they begged Corker to cancel his retirement and run for another term — which he refused to do, and which resulted in Blackburn's campaign furiously proclaiming anyone who thinks she is unviable is a "plain sexist pig."
So far, Trump has had to come to the aid of multiple Republican campaigns in conservative parts of the country, with mixed results.
Some candidates Trump fundraised for did go on to win their elections, like Rep. Karen Handel (R-GA). On the other hand, Trump's intervention failed to prevent Republicans losing in Pennsylvania's 18th District.
Moreover, Democrats have also pulled out the big guns in Tennessee, with Joe Biden headlining a Bredesen fundraiser in April.
The Senate elections in 2018 have long been considered tilted toward the GOP due to the overwhelming number of red-state Democrats defending their seats. But Republicans, in addition to Tennessee, are increasingly on the defensive in Nevada and Arizona, and even have to worry about Texas.
There is now a real possibility the GOP could lose both chambers of Congress. And Trump, with his upcoming fundraiser for Blackburn, is off to the races to fight the rising tide.