Trump Hires Impeachment Counsel Only Weeks After Calling Idea 'Fake News'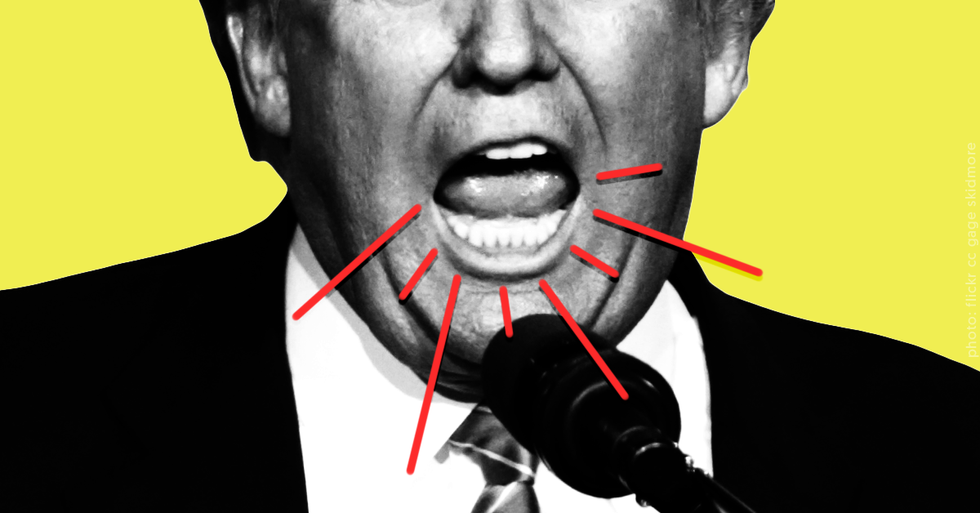 Reprinted with permission from Shareblue.com.
Trump called it "fake news" when The New York Times reported he was in talks to hire Emmet Flood, a lawyer who represented President Bill Clinton during his impeachment proceedings.
But on Wednesday, Trump did just what the Times said he would.
White House lawyer Ty Cobb's retirement was announced that morning in a statement from press secretary Sarah Huckabee Sanders. And the Times reported that Trump has indeed decided to hire Flood to replace him.
In mid-March, Trump lashed out at the Times and reporter Maggie Haberman for reporting that this exact move was in the works.
"The Failing New York Times purposely wrote a false story stating that I am unhappy with my legal team on the Russia case and am going to add another lawyer to help out," Trump tweeted. He insisted that he was "VERY happy" with his team of lawyers, which included Cobb, John Dowd, and Jay Sekulow.
And he called Haberman a "Hillary flunky [who] knows nothing about me and is not given access." In fact, Haberman was a persistent critic of Hillary Clinton, and she herself laughed off that line of attack.
Ten days after Trump's outburst, Dowd abruptly quit the legal team, reportedly because Trump refused to follow the legal advice he was given.
Since then, at least a dozen lawyers have refused to represent Trump.
The move to replace Cobb with Flood comes as pressure from the Mueller investigation mounts. Questions from the special counsel to Trump's legal team were leaked this week. Experts have suggested that Trump's legal team may have been behind that leak.
On Tuesday, news of Mueller's March subpoena threat broke for the first time. And on Wednesday, Trump issued a strong threat to "get involved" with the investigation.
Notably, CNN reports that Cobb quit over Trump's tweets about Mueller and the investigation, which ramped up starting in March.
There is every indication that Trump knows he is in deep trouble. And now that he's done precisely what the Times said he would by hiring an impeachment lawyer, he can hardly brush it all off as "fake news."