Trump Hits Media Hours After Bomb At CNN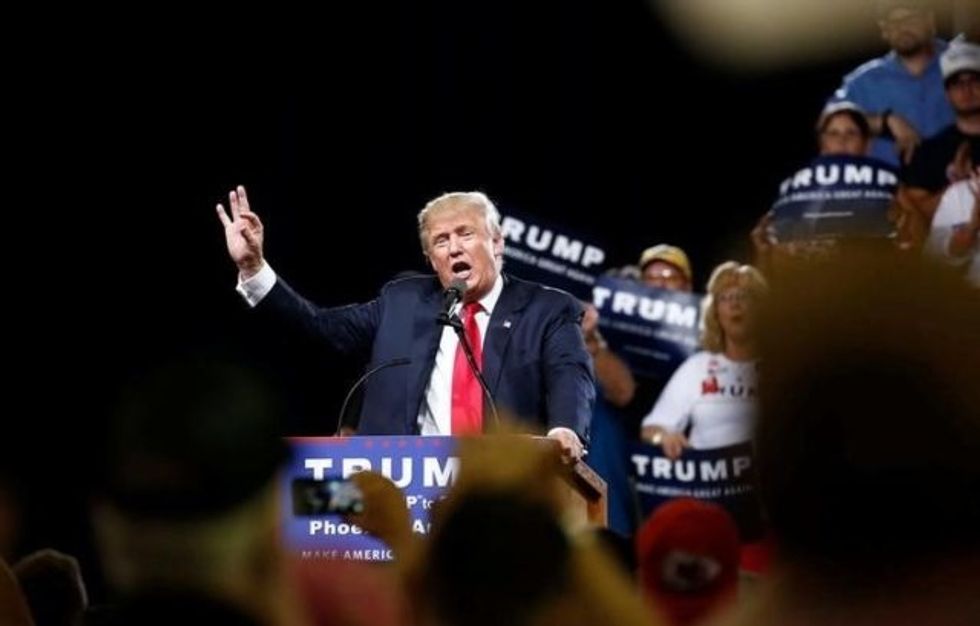 Reprinted with permission from Shareblue.
Hours after the New York headquarters of CNN was targeted in a string of attempted bombings, Trump renewed his attacks on the media by slamming the "tone" of their coverage and insisting they've "got to stop" reporting negative stories.
At a rally in Wisconsin Wednesday night, Trump addressed the attempted bombings by repeating the cowardly and insufficient statement he made at the White House earlier in the day, in which he failed to name any of those who were targeted.
Then, Trump tried to shift responsibility for the political violence that he has encouraged, telling the crowd that "those engaged in the political arena must stop treating political opponents as being morally defective, and that "no one should carelessly compare political opponents to historical villains."
Trump has been the subject of such comparisons over things like his imprisonment of children, and his use of the Stalinist phrase "enemy of the people" to describe the free press.
Trump then attacked the press as hostile and dishonest.
"The media also has a responsibility to set a civil tone, and to stop the endless hostility and the constant negative, and oftentimes false attacks and stories," Trump said. "Have to do it. They've got to stop."
Trump took no responsibility for his own incitement of political violence, which dates back to the 2016 presidential campaign, but which has spiked in recent weeks.
Last week, Trump celebrated Republican Rep. Greg Gianforte's assault on a reporter and reenacted the attack onstage during a rally. When he was later asked if he regretted praising the assault, Trump stood by his actions.
And just two days ago, as a rally crowd in Houston chanted "CNN sucks," Trump smiled and told them "Don't worry, I don't like them either."
In addition to CNN, every one of the six others who were targeted by package bombs this week have been frequent targets of verbal attacks from Trump. But instead of taking responsibility or even expressing sympathy, Trump used the occasion to attack his critics and try to silence the victims.
Published with permission of The American Independent.