Trump: If I'm Impeached, 'People Will Revolt'
@FAWFULFAN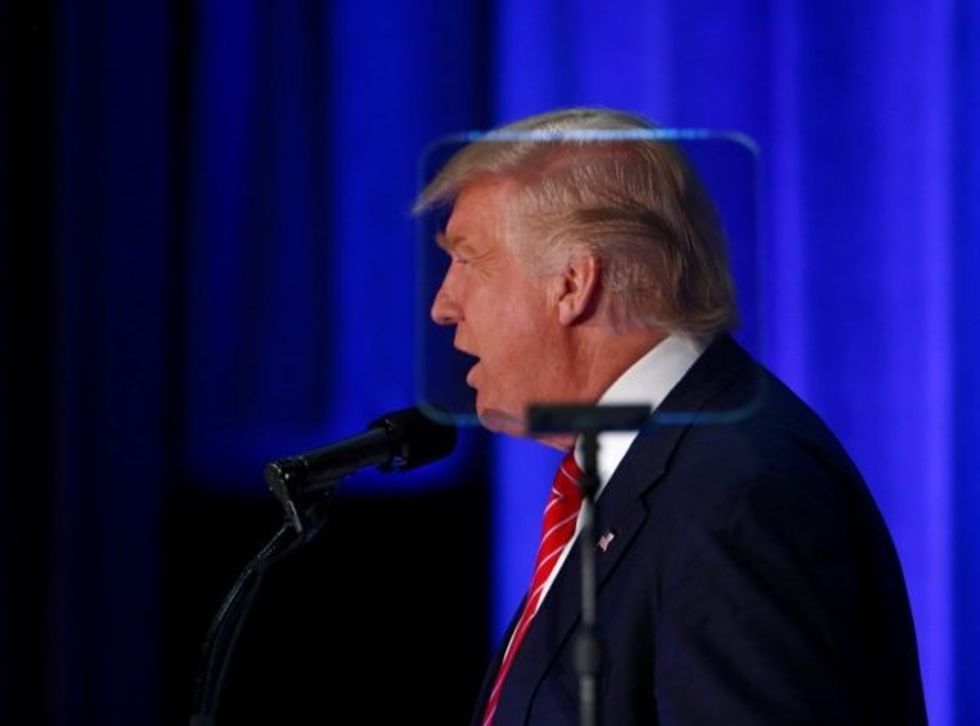 Reprinted with permission from AlterNet.
With Democrats now taking over the House, and new revelations from the prosecutions of President Donald Trump's inner circle coming out by the day, talk is inevitably turning toward the possibility the president could be impeached before his term is out.
But Trump himself insists he's not worried about that in a new interview with Reuters in the Oval Office.
"It's hard to impeach somebody who hasn't done anything wrong and who's created the greatest economy in the history of our country," Trump said. "I'm not concerned, no. I think that the people would revolt if that happened," he said.
This notion of a pro-Trump "revolt" in the event of impeachment is a common theme among the president's allies. In August, Trump's lawyer Rudy Giuliani used the exact same words.
But how likely is such a "revolt"? If polls are any indication, not likely at all. Survey after survey after survey has shown that more Americans want Trump impeached than approve of the job he's doing.
It may well be the case that the decent economy is keeping Trump's numbers from cratering. But even there, this is hardly the "greatest economy ever," and in any case the economy isn't growing faster than it was under President Barack Obama.
Regardless of whether a revolt is likely to happen, it is utterly irresponsible for a president to longingly speculate about civil unrest in the event that a lawful process removes him from power. But gleefully imagining violence is one of Trump's signature moves, from telling his supporters he'd pay the legal fees if they "knock the crap" out of protestors, to his suggesting that his opponent might be shot by gun rights supporters.
And as for Trump's claim that he "hasn't done anything wrong," prosecutors with the Southern District of New York would strenuously disagree, as they have all but laid out that he directed his former attorney to commit a campaign finance felony to pay off women he slept with — which incoming House Judiciary Chairman Jerrold Nadler (D-NY) believes could amount to impeachable offenses. When asked about these payments by Reuters, Trump insisted that "there was no violation based on what we did," and then rounded off by saying, "Hillary Clinton — her husband got money, she got money, she paid money, why doesn't somebody talk about that?"
Whether or not this misbehavior brings down Trump, his belief that the American people would have his back in impeachment proceedings is likely misplaced. And he should hope that belief is never put to the test.
Matthew Chapman is a video game designer, science fiction author, and political reporter from Austin, TX. Follow him on Twitter @fawfulfan.