Trump Calls Immigrants 'Great People' And 'Horrible People' Within Span Of A Minute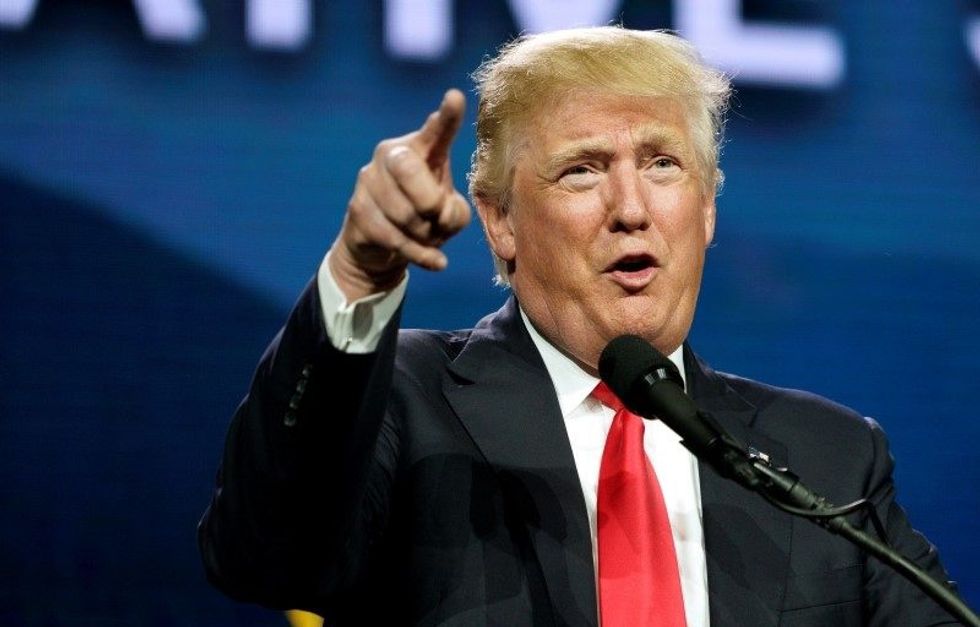 A day after arguing that there are "gang members," "killers," and "bad people" that we need to "get out of this country," Donald Trump is once again trying to contort himself into a new stance on undocumented immigrants living in the Unites States, telling a town hall participant there were a lot of "great people" among the immigrant population.
If your head hurts trying to follow Trump back and forth across the line, rest assured, you're not alone. In the course of just this week, Trump appeared to be "pivoting" toward a more "humane and efficient" solution. Then, insisting that nothing had changed, he said he wanted to come up with one "really fair, but firm answer." Then, a day later, he seemed to revert completely back to his original hard line stance, saying there would be deportations "so fast your head will spin."
Trump has said for months that he would deport 11 million people here without proper documentation.
Yesterday, he told town hall participants that he is open to "softening" his position on immigration, despite saying earlier this week that Buzzfeed's reports of the same were "false."
"There certainly can be a softening because we're not looking to hurt people," Trump told the town hall.
He then doubled down on earlier comments: "But we've got some really really bad gang members and some horrible people."
This is what happens when immigration policy is delivered in catch phrases, without any foundation in reality. It's unclear when Trump will try to backtrack on his latest comments and insist he is not open to any "softening" of his immigration policies, but given his history, it seems a good bet it'll happen soon enough.
Photo: U.S. Republican presidential candidate Donald Trump speaks at the Western Conservative Summit in Denver, Colorado, U.S., July 1, 2016. REUTERS/Rick Wilking