Trump Insults Black Reporter For Question On 'Nationalism'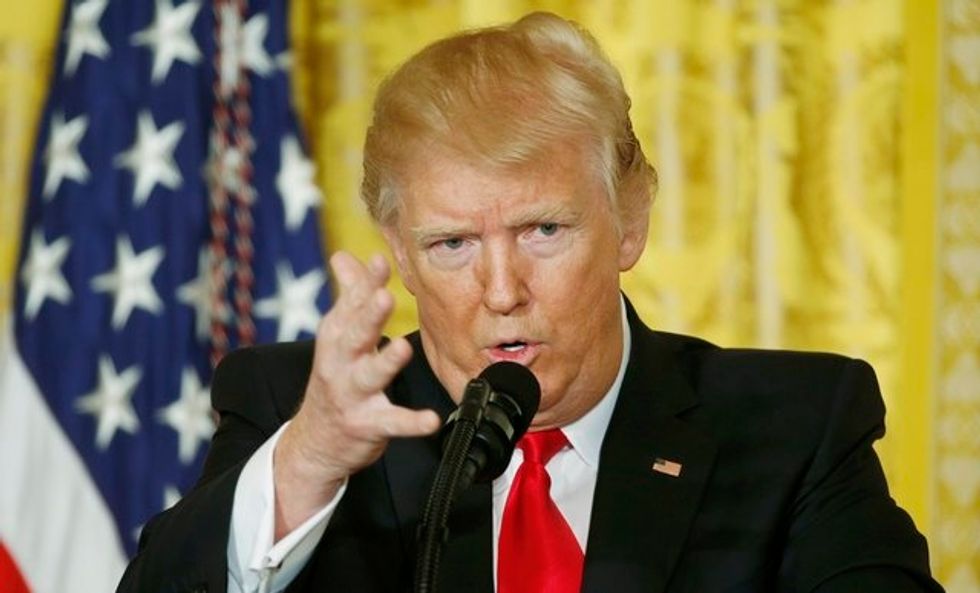 Reprinted with permission from Shareblue.
At Trump's very bizarre and very unhinged press conference the day after the election, Trump attacked PBS reporter Yamiche Alcindor, who is black, for asking him about his flagrant racism, particularly during the campaign.
ALCINDOR: Hi, Mr. President, Yamiche Alcindor with PBS News Hour. On the campaign trail, you called yourself a nationalist. Some people saw that as emboldening white nationalists. Now people are also saying that —

 

TRUMP: I don't know why you say that. It's such a racist question.

 

ALCINDOR: There are some people saying that the Republican Party is seen as supporting white nationalism because of your rhetoric. What do you make of that?

 

TRUMP: I don't believe that. I don't know — why do I have my highest poll numbers ever with African Americans? Why do I have among the highest poll numbers with African Americans? I mean, why do I have my highest poll numbers? That's such a racist question. Honestly? I mean, I know you have it written down and you're gonna tell me — lemme tell you, that's a racist question. You know what the word is? I love our country.
Trump has repeatedly embraced and praised racism throughout his presidency, and before it.
Published with permission of The American Independent.