Trump Is Upset Because Fox News Isn't Pure Enough Propaganda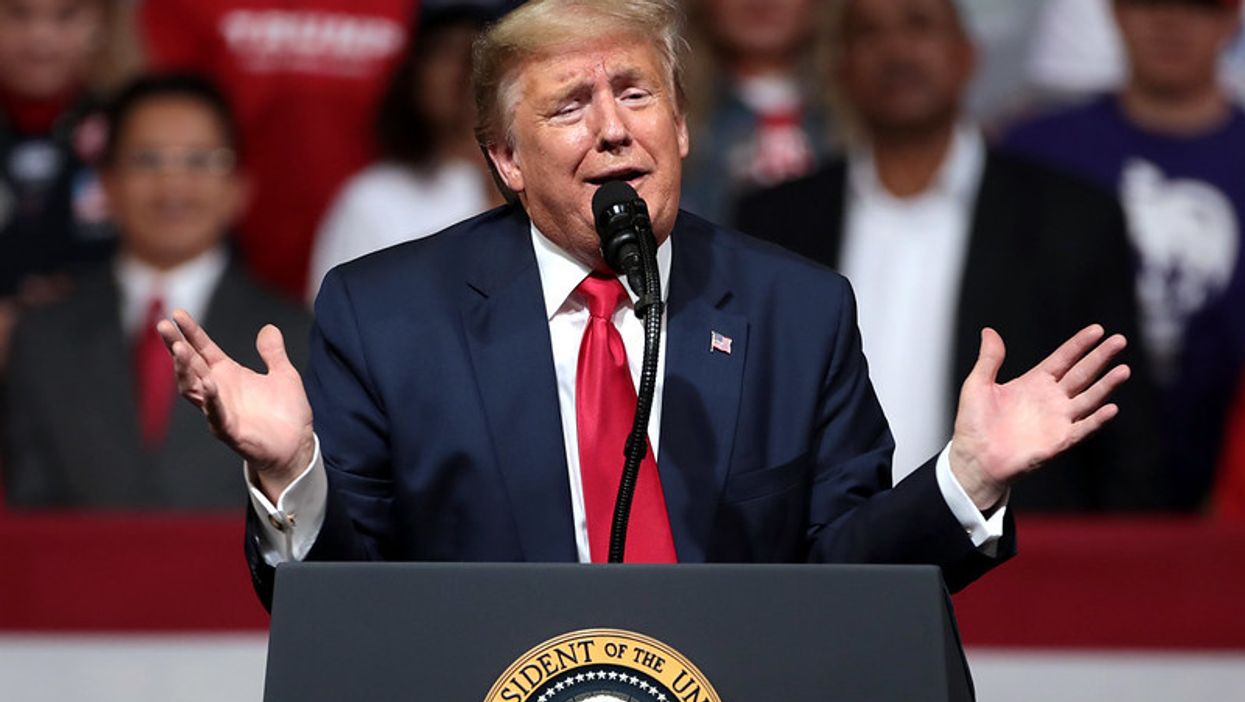 Reprinted with permission from MediaMatters
President Donald Trump recognizes that Fox News' purpose is to help elect Republicans, and he is dissatisfied with the right-wing network's strategy for accomplishing that goal.
Trump lashed out Thursday after something he saw while watching his favorite network during his flight to Michigan apparently upset him. On Twitter, he criticized Fox for "doing nothing to help Republicans, and me, get re-elected on November 3rd," particularly criticizing the network for hosting Democratic strategists and anchors who "repeat the worst of the Democrat speaking points, and lies."
---
Trump is obsessed with Fox, watching hours of its largely sycophantic coverage each day and regularly taking advice from its pro-Trump hosts. But he also at times expresses distress that the network's coverage of him is not pure North Korea-style hagiography.
His latest salvo, however, goes somewhat further.
Trump's remarks demonstrate that he sees Fox not as a news channel, but as a propaganda network devoted to the electoral success of the Republican Party, himself very much included.
He's largely correct about that -- and Fox's viewership is based on that pro-Trump, pro-Republican slant.
But Fox's business model also depends on advertisers and cable providers treating it as a legitimate news source like any other.
Trump's complaints -- that the network interviews Democratic strategists and features anchors like Neil Cavuto who occasionally criticize the Trump administration -- are crucial to preserving that illusion.
Trump is pitting the two halves of the network's business model against each other. If its executives respond by making the network even more supportive, they are risking flight from advertisers and cable providers concerned with being too closely associated with the president. If they don't, they are risking outlets like OAN, which has little interest in pretending to be a real news outlet, peeling off their viewers.