Trump Justice: Sessions Revives Political Probe Of Clinton Foundation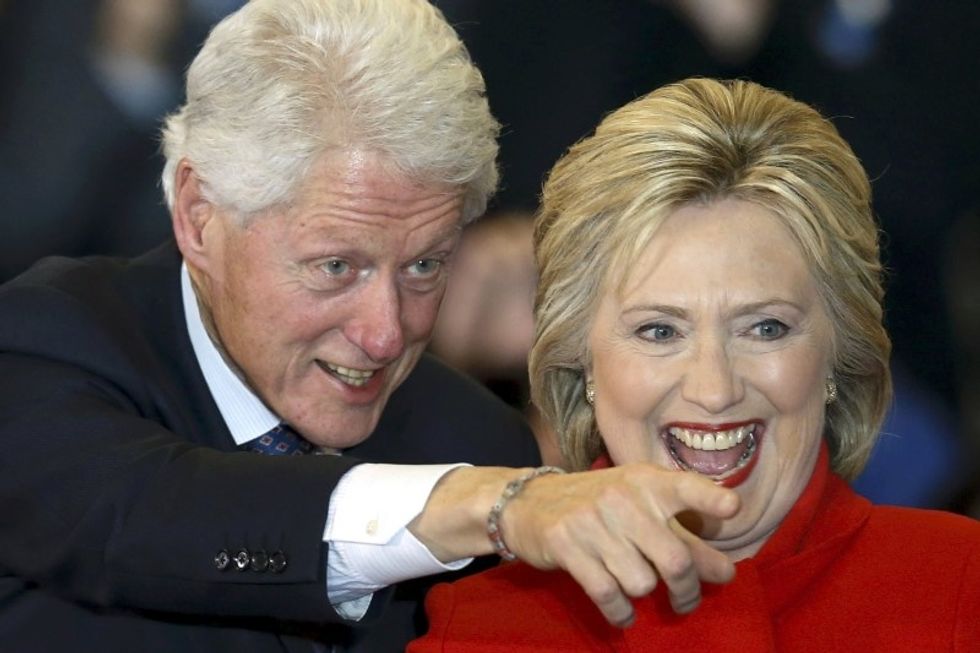 At the urging of Republicans in Congress, the Trump Justice Department has reopened a blatantly political investigation of the Clinton Foundation. According to The Hill newspaper, Trump administration officials say that the investigation resumed "months ago," and that prosecutors are again examining "pay to play" allegations that foundation donors received special treatment while Hillary Clinton served as secretary of state from 2009 to 2013.
The most specific accusation, leveled by right-wing media outlets and Congressional Republicans, concerns the sale of a Canadian mining concern called Uranium One to Rosatom, a firm controlled by Russian government.
Like various other specious claims about the foundation's funding and activities, the Uranium One narrative originated in Clinton Cash — a 2015 book put together by author Peter Schweizer and Breitbart chairman Steve Bannon (with tax-exempt millions from the Mercer family) to target Hillary Clinton at the outset of her 2016 presidential campaign. Since then the pay-to-play allegations advanced by Schweizer and the book itself have been widely discredited.
Nevertheless, Donald Trump and his Republican allies have sought to revive the Uranium One story as a bitter rejoinder to the special counsel investigation of Russian interference in the 2016 presidential race and collusion with the Trump campaign in that effort. The objective is to misdirect attention away from well-documented connections between Donald Trump and the Kremlin by fabricating a conspiracy that involves the Clintons, the Obama administration, and perhaps even the FBI and special counsel Robert Mueller himself in assisting a Russian "takeover" of crucial U.S. uranium reserves.
Unfortunately for them, that story has more holes than a Trump golf course — beginning with the simple and uncontested fact that neither Hillary Clinton nor the Clinton Foundation had any way to control the sale of Uranium One. The sale was unanimously approved by the Committee on Foreign Investment in the United States (CFIUS), a high-level panel of federal agencies headed by the Treasury Department and the Pentagon. Although the State Department was one of nine agencies on CFIUS, Clinton personally played no role in the decision, which was also ratified by the Nuclear Regulatory Commission and the state of Texas (then governed by Rick Perry, now Trump's energy secretary). Moreover, Rosatom cannot export so much as a gram of uranium from the continental United States without Washington's express approval.
The background of these charges — and the true story of the Clinton Foundation's vital, life-saving work around the world — may be found in my book Man of the World: The Further Endeavors of Bill Clinton, published in paperback with a new afterword last November. I explored the Uranium One story in an excerpt from the book that appeared here in September 2016.