Does Trump Know The National Anthem? Evidently Not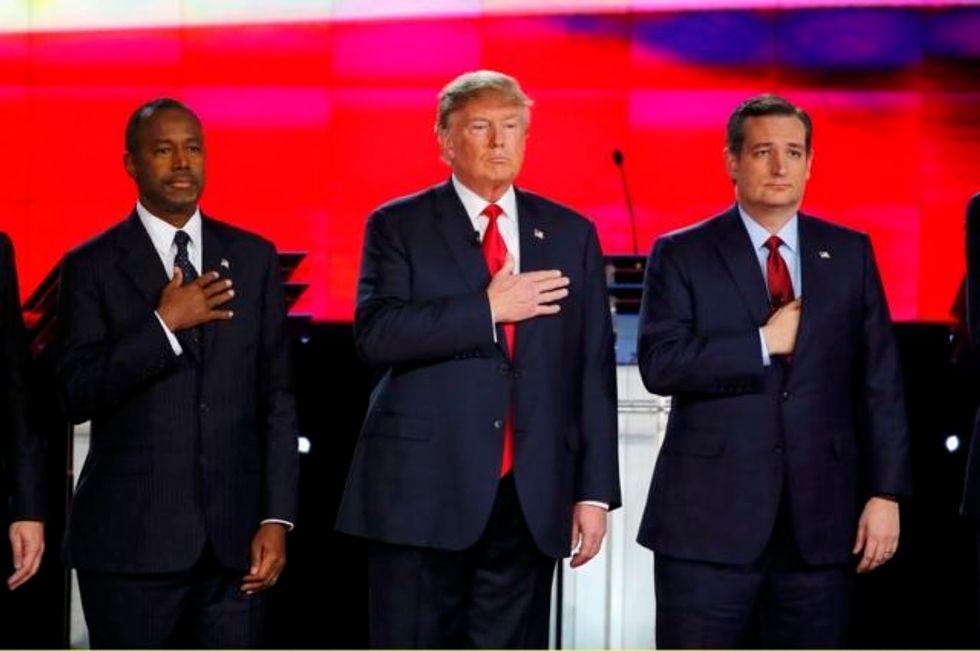 Reprinted with permission from AlterNet.
President Donald Trump, the national anthem's most vocal defender, doesn't appear to know the lyrics to the song.
Trump attended the NCAA championship football game in Atlanta on Monday, where the Zac Brown Band, accompanied by a gospel choir, performed the anthem.
The camera zoomed in on the president as he struggled to occasionally sing along. Well-known phrases like "proudly we hail" and "twilight's last gleaming" seemed to escape the president's memory as he mumbled the words, often stopping altogether.
Earlier in the day, Trump told an audience in Nashville that "we want our national anthem respected."
Watch Trump mangle the national anthem below.
Chris Sosa is a managing editor at AlterNet. His work also appears in Mic, Salon, Care2, Huffington Post and other publications. Follow him on Twitter @ChrisSosa.