Trump Lawyer Cohen Takes 5th Amendment In Stormy Case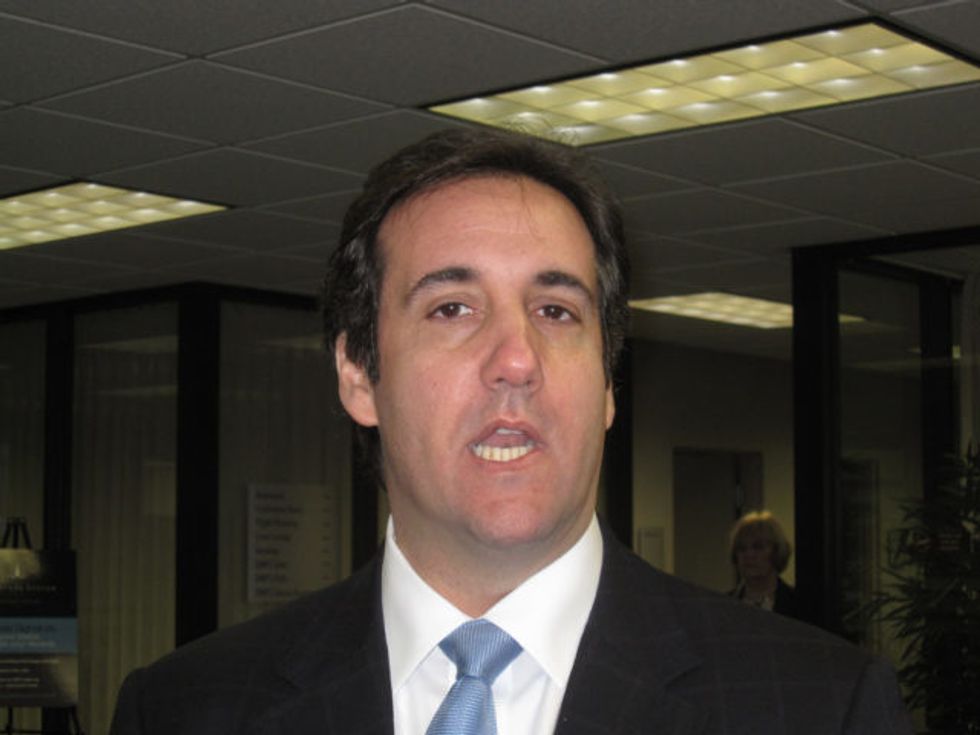 President Donald Trump's lawyer Michael Cohen filed documents Wednesday declaring that he will be invoking the Fifth Amendment protections against self-incrimination in the lawsuit filed against him by Stephanie Clifford, who is better known as Stormy Daniels.
In the filing, Cohen acknowledged that his claim relates to the federal investigation into his activities that resulted in a raid on his home and office earlier this month.
Many observers noted the Trump himself has been deeply critical of people taking the Fifth in the past.
"The mob takes the Fifth," Trump said during the campaign according to reporter Scott Stedman. "If you're innocent, why are you taking the Fifth Amendment?"
He also said: "If you're innocent, why are you taking the fifth?"
Another report Wednesday, though, suggested that the president is reluctant to speak to investigators about crimes in which he may be implicated as well. According to the Washington Post, Trump remains opposed to sitting down with special counsel Robert Mueller, despite his previous promises.
"This is a stunning development," Michael Avenatti, Clifford's lawyer said on Twitter. "Never before in our nation's history has the attorney for the sitting President invoked the 5th Amend in connection with issues surrounding the President. It is esp. stunning seeing as MC served as the 'fixer' for Mr. Trump for over 10 yrs."
JUST IN: Michael Cohen formally states that he will assert his 5th Amendment rights against self-incrimination in Stormy Daniels' civil case in California due to the ongoing criminal investigation against him in New York. https://t.co/20IadXjivo pic.twitter.com/11OQk3OVuT

— Chris Geidner (@chrisgeidner) April 25, 2018
Cody Fenwick is a reporter and editor. Follow him on Twitter @codytfenwick.