Trump Lawyer Warns Republicans About Super PAC Attack Ads
@reuters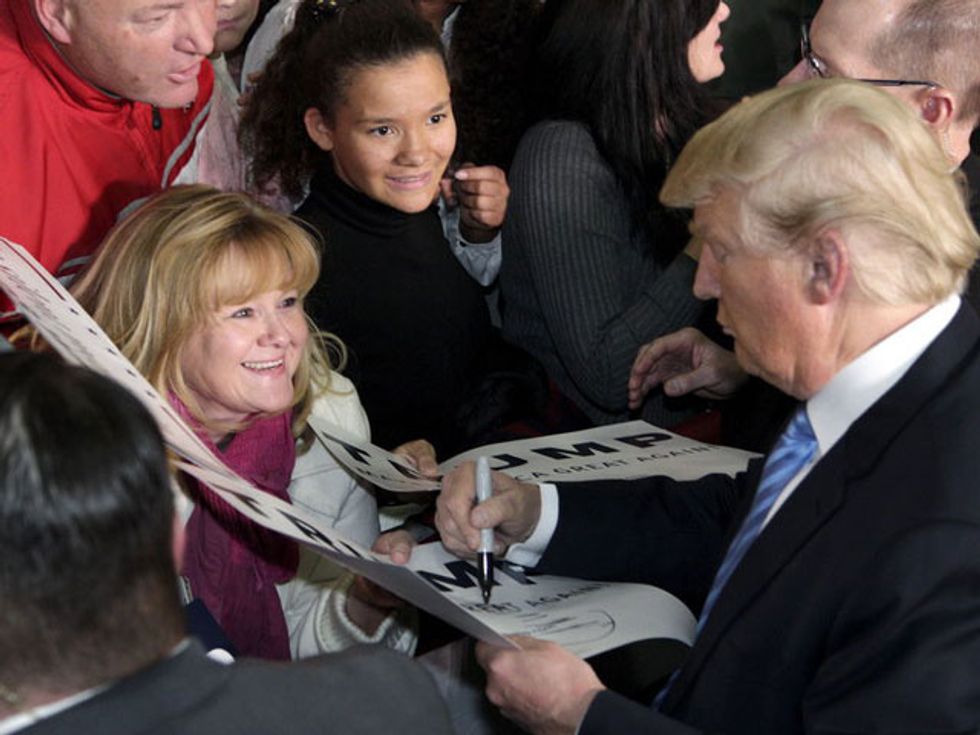 WASHINGTON (Reuters) — Donald Trump's presidential campaign warned the Republican Party on Tuesday about donors pooling funds for attack ads, saying Republicans must treat him fairly if they want to keep him from launching an independent bid.
Trump lawyer Michael Cohen told CNN that if Republican donors backing different presidential candidates come together for an anti-Trump advertising campaign, it would be a "bad, bad decision."
The Super PAC planning the attack is New Day for America, which is supporting Ohio Governor John Kasich's presidential bid. Its spokesman, Matt David, said on Sunday that 10 new donors had pledged money since Thursday when Politico reported the group's plans to attack Trump in New Hampshire.
Trump signed a pledge to run as a Republican in the 2016 presidential election, but Cohen indicated the agreement would be invalid if Republicans target the billionaire real estate mogul.
"If they treat him fairly, he will honor the pledge because he's an honorable guy. If they break that agreement with him, as they say 'woe be on them,'" Cohen told CNN.
The Republican National Committee said it had no role in Super PAC decisions and would remain neutral in the presidential nominating process.
"For any attorney to suggest the RNC can control how, or who supports or opposes particular candidates shows a basic misunderstanding of politics, free speech and the law," RNC spokeswoman Allison Moore said in an email.Cohen dismissed that point and insisted RNC Chairman Reince Priebus has an obligation to see that Trump is treated fairly.
"If they don't, this will be a very, very bad thing for the Republican Party," Cohen said.
Trump is leading in polls of Republican primary voters both nationwide and in early voting states like Iowa and New Hampshire. His numbers have risen despite criticism about his business record and backlash from his contentious statements about immigrants and Muslims, among other things.
(Reporting by Doina Chiacu; Editing by Jeffrey Benkoe and Christian Plumb)
Photo: U.S. Republican presidential candidate Donald Trump signs autographs for supporters at a rally in Columbus, Ohio, November 23, 2015. REUTERS/Jay LaPrete