Trump Lawyers Advised Him To Wait On Manafort Pardon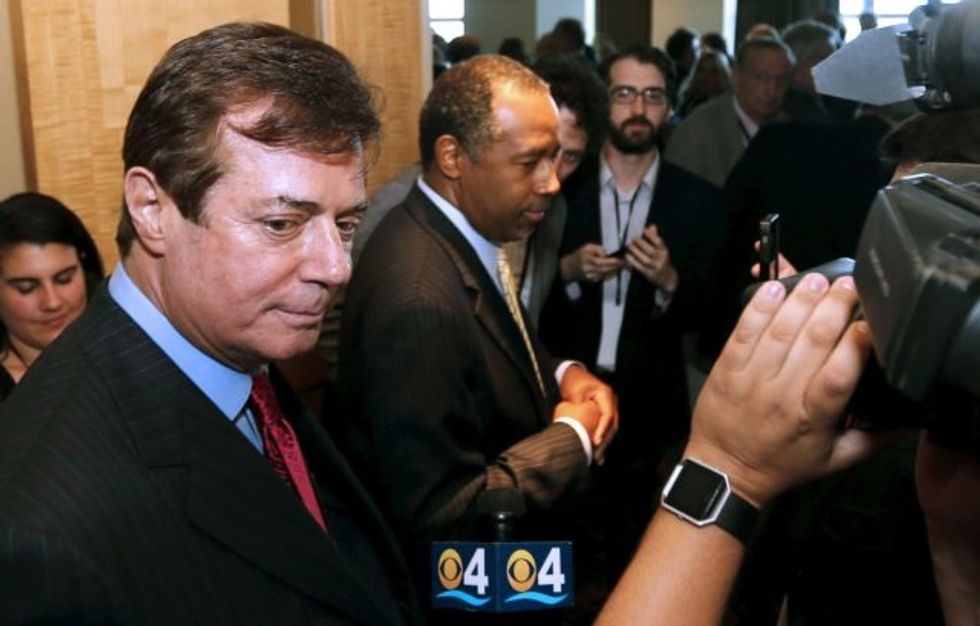 Reprinted with permission from AlterNet.
President Donald Trump has been considering giving Paul Manafort, his former campaign chair, a pardon for the criminal charges he faces from special counsel Robert Mueller's Russia investigation, but his lawyers have convinced him to hold off until after the investigation concludes, according to the Washington Post.
One of Trump's lawyers, Rudy Giuliani, spoke with the paper about the matter.
"We told him he should wait until all the investigations are over," Giuliani said, according to the report. "This [special counsel] case is a strange case. It won't be decided by a jury. It will [be] decided by the Justice Department and Congress and ultimately the American people. You have to be sensitive to public optics."
Many observers pointed out that just by floating the idea of a pardon after the investigation closes, the president is signaling to Manafort that he should let the situation play itself out. In effect, he's offering a strong incentive for Manafort not to cooperate with prosecutors, which could potentially mean sharing damaging or incriminating evidence about the president.
Cody Fenwick is a reporter and editor. Follow him on Twitter @codytfenwick.