Trump Lawyers Forced To Disclose Evidence In Zervos Lawsuit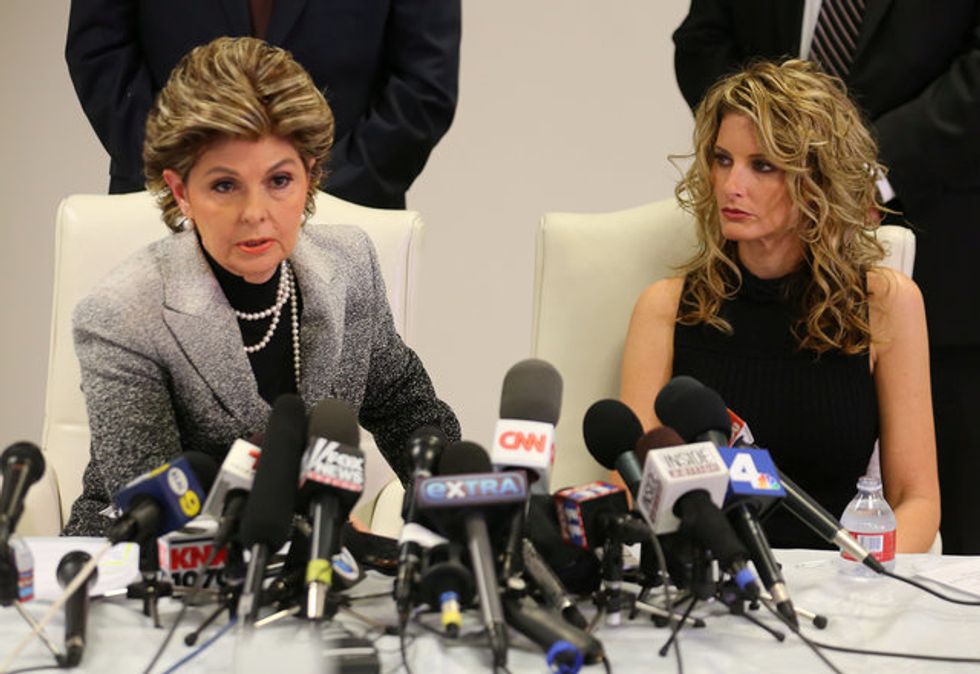 Reprinted with permission from AlterNet.
After New York Supreme Court Justice Jennifer G. Schecter ruled last Friday that Summer Zervos, a former "Apprentice" contestant suing President Donald Trump for allegedly lying about sexually assaulting her, could force the president to provide evidence in the case, his legal legal team has agreed to turn over his calendars for the relevant time period.
Lawyers on both sides signed the proposed court order directing the president to hand over his calendars and any journal entries from between November 2007 and February 2008, the Washington Post reported Wednesday.
Both sides will also agreed to meet with Trump's phone company about obtaining his records related to that time period.
Zervos alleges that, during this time period, Trump forcibly kissed her, grabbed her breast and rubbed his genitals against her without her consent. Trump called Zervos and other women who accused him of sexual misconduct liars, which initiated the defamation lawsuit against him.  Though Schecter granted Zervos the right to compel evidence related to her claim, the justice denied the former contestant the right to force Trump to produce material related to the other allegations against him.
Cody Fenwick is a reporter and editor. Follow him on Twitter @codytfenwick.