Trump Lies About His Jailed Campaign Manager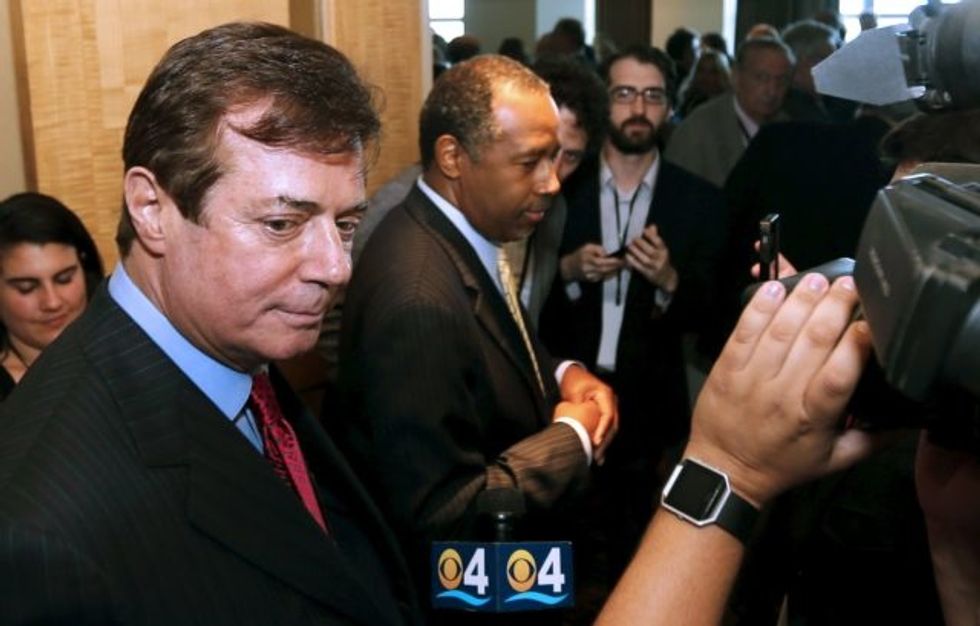 Reprinted with permission from AlterNet.
As President Donald Trump's former campaign chairman Paul Manafort heads to jail ahead of his trial in special counsel Robert Mueller's investigation, the president himself is trying to downplay his relationship to his former employee — and telling bald-faced lies about their history together.
"Manafort has nothing to do with our campaign!" Trump told reporters Friday, lying right out of the gate. "But I feel a little badly about it. They went back 12 years to get things that he did 12 years ago. You know, Paul Manafort worked for me for a very short period of time. He worked for Ronald Reagan, he worked for Bob Dole. He worked for John McCain — or his firm did. He worked for many other Republicans. He worked for me for what — for 49 days?"
It's frankly bizarre to suggest that someone shouldn't face charges for crimes just because they were committed 12 years ago when that person was also an adult. Manafort has also been charged with crimes after his time in Trump's campaign, including in recent months.
But Trump's oddly specific lie that Manafort only worked for him for 49 days is especially galling.
As MSNBC producer Kyle Griffin pointed out, Manafort worked on Trump's campaign between March 28, 2016 and Aug. 19, 2016. His time on the campaign lasted a total of 144 days — nearly three times as many as Trump said.
This period includes both Trump's clinching of the necessary delegates to become the nominee in the Republican primary as well as the crucial period of the Republican National Convention, during which the entire GOP coalesced in support for his candidacy.
The time frame includes many pivotal moments in the saga of Russian involvement in the campaign, including the release of hacked emails from the Democratic National Committee and the infamous Trump Tower meeting with representatives of the Kremlin, which Manfort attended.
Griffin also noted that Kellyanne Conway and Steve Bannon were each only on Trump's campaign for 84 days.
Cody Fenwick is a reporter and editor. Follow him on Twitter @codytfenwick.