Trump: 'Many People Support' His Racist Remarks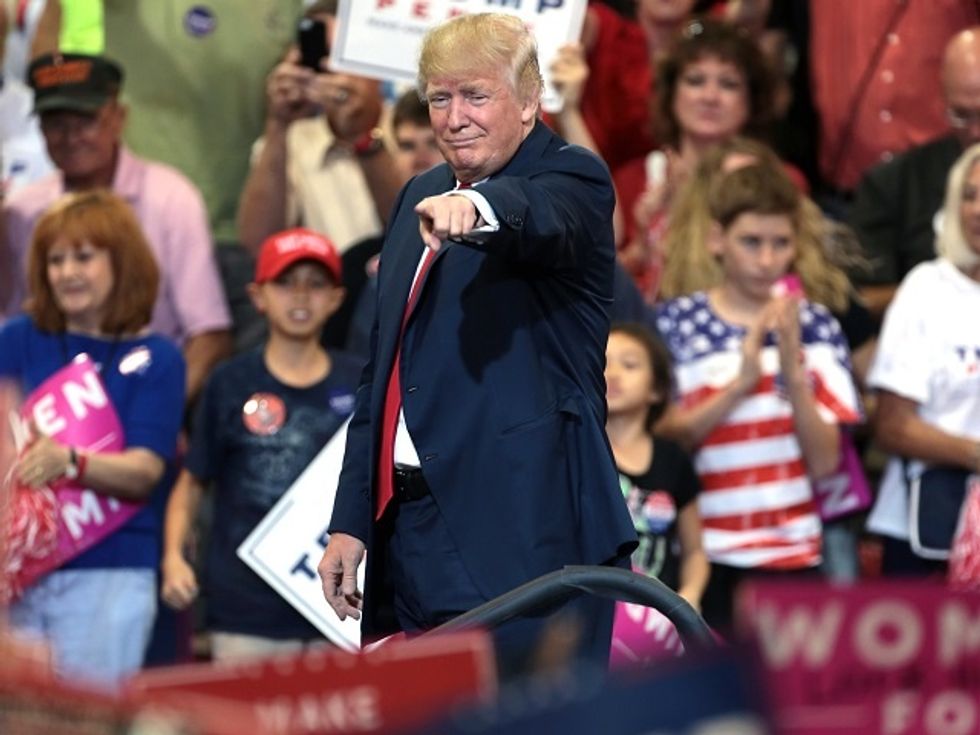 Trump outright admitted Monday that he doesn't care if people object to his racism — because "many people agree" with him on it, including white nationalists.
Trump was asked by reporters on Monday about the nationwide backlash to his blatantly racist attack on four Democratic congresswomen.
"Does it concern you that many people saw that tweet as racist and that white nationalist groups are finding common cause with you on that point?" a reporter asked.
"It doesn't concern me, because many people agree with me," Trump replied. "And all I'm saying: They want to leave? They can leave."
Trump sparked outrage on Sunday when he called for Reps. Alexandria Ocasio-Cortez (D-NY), Rashida Tlaib (D-MI), Ilhan Omar (D-MN), and Ayanna Pressley (D-MA), all of whom are women of color and U.S. citizens, to "go back and help fix the totally broken and crime infested places from which they came."
White supremacists have applauded Trump's attack and echoed his vitriol against the congresswomen.
Trump is a racist who has repeatedly used the presidential platform to espouse racist views, particularly against women of color.
And now Trump has confirmed what's been obvious for a long time: He has no shame about using racism to pander to his bigoted base.
Published with permission of The American Independent.