Trump Meets Putin In Helsinki Following Furious Tweetstorm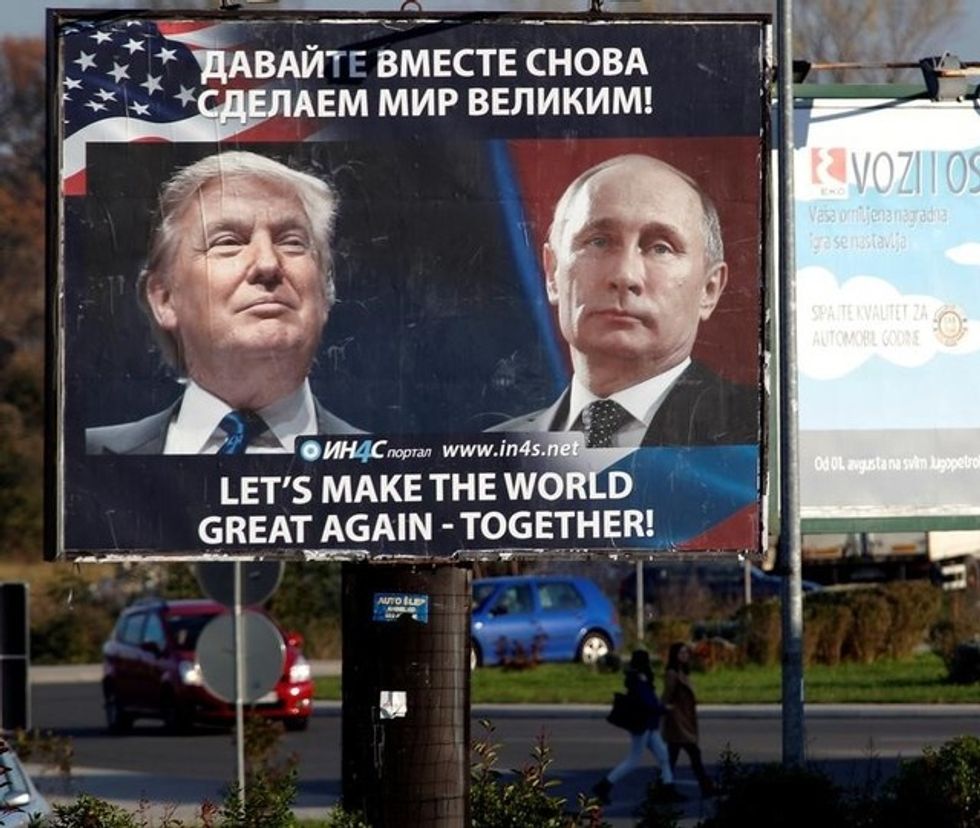 Donald Trump met with Vladimir Putin at the Presidential Palace in Helsinki, Finland on Monday as controversy raged over the investigation into the Russian president's covert role in the 2016 election of his US counterpart.
As he went into an early breakfast with Finnish president Sauli Niinistö at the palace, Trump sought to reassure reporters about his meeting with Putin, "We'll do fine," he said.
But only hours before, Trump had sent out a characteristic blast on Twitter, blaming the current difficulties between the US and Russia on opposition to the former Soviet spy's conduct and policies — not on Putin's electoral meddling and imperial incursions.
In a fulsome early morning tweet he complained: "Our relationship with Russia has NEVER been worse thanks to many years of U.S. foolishness and stupidity and now, the Rigged Witch Hunt!" That final phase is of course Trump's favorite way to describe the special counsel probe of possible collusion between Russia and his campaign  — which led to the Justice Department's announcement last Friday of the indictment of 12 Russian military intelligence officials.
"President Obama thought that Crooked Hillary was going to win the election, so when he was informed by the FBI about Russian Meddling, he said it couldn't happen, was no big deal, & did NOTHING about it," Trump also tweeted. "When I won it became a big deal and the Rigged Witch Hunt headed by Strzok," referring to Peter Strzok, an FBI agent who wrote texts critical of Trump and was later removed from the probe by special counsel Robert Mueller.
The Kremlin had the last word, just before the Putin-Trump meeting began, when it retweeted Trump's message on US relations with Russia, adding: "We agree."