Trump Mocks Republicans Who Didn't Suck Up Enough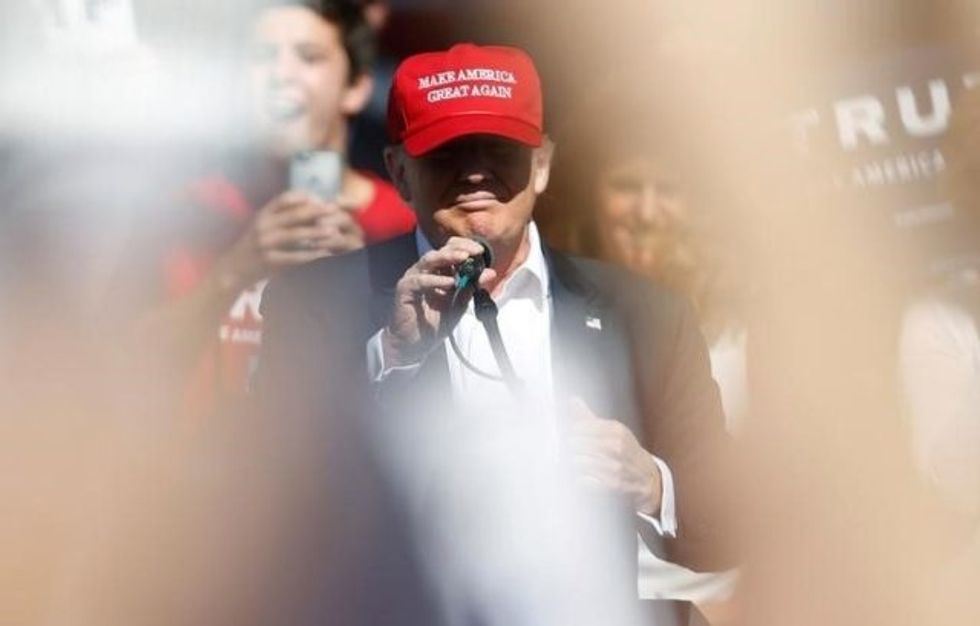 Reprinted with permission from Shareblue.
Trump used his post-election press conference to bizarrely gloat about the members of his own Republican Party who were wiped out in the midterm elections.
Republicans lost the House of Representatives Tuesday, as well as several governorships and state legislatures.
His first public reaction to widespread repudiation of his unpopular presidency was to complain that several Republicans asked him to stay away from their races to give them a chance to win.
Trump whined that those candidates "did very poorly." He went on to mock losing candidates like Colorado's Rep. Mike Coffman, saying, "Too bad, Mike." He gloated over the defeat of Utah Rep. Mia Love, saying she "gave me no love."
"Too bad, Mike…Sorry about that, Mia."

Pres. Trump calls out GOP candidates who distanced themselves from him and "did very poorly." https://t.co/K9o86hoOoH pic.twitter.com/MVahLFqs61

— ABC News Politics (@ABCPolitics) November 7, 2018
If only those Republicans had embraced Trump, he said, they would have won.
But in fact, many Republicans Trump personally campaigned for lost their races.
He didn't help to save candidates Pennsylvania Senate nominee Lou Barletta, who marched in lockstep with Trump's anti-immigrant positions. Despite Trump's 42-point victory in West Virginia in 2016, his multiple visits to the state did nothing to hurt Democratic Sen. Joe Manchin as he cruised to victory.
His praise and rallies failed to help Republican Kris Kobach win the Kansas governor's race.
And even though Trump called the race in Pennsylvania between Republican Keith Rothfus and Democrat Conor Lamb a "must win," voters rejected the Trump pick and elected the Democrat.
The election was a loss for Republicans and a direct repudiation of Trump and his presidency. In many instances when Trump campaigned for his party, those candidates lost anyway.
One would expect a normal president to be disappointed that members of his own party lost and ended up handing control of the House over to Democrats.
But Trump has proved again and again that he is not a normal president. Those Republicans who thought distancing themselves from his toxicity was the smarter strategy deserve to lose, according to Trump, and he's happy they did. If that means losing the House, so be it.
Published with permission of The American Independent.