Trump Nominates Unqualified McConnell Brother-In-Law To Oversee Pensions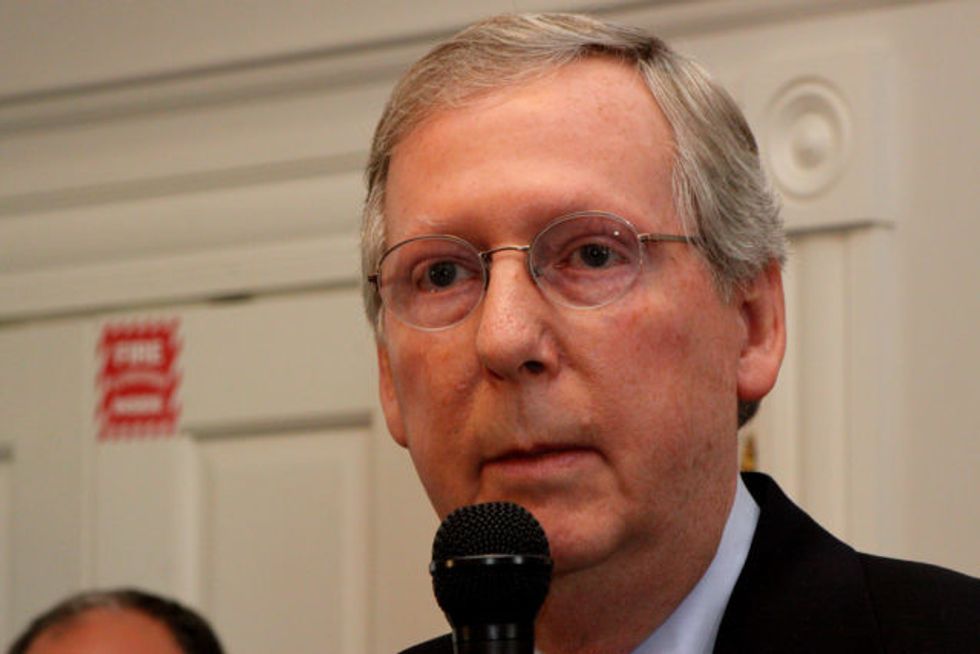 Reprinted with permission from Shareblue.com
Trump has nominated Gordon Hartogensis, a man who does not appear to have any relevant experience, to run the government agency overseeing millions of pensions. The nominee also happens to be the brother-in-law of Senate Majority Leader Mitch McConnell and his wife, Transportation Secretary Elaine Chao.
An official White House release announced that Hartogensis has been nominated to be director of the Pension Benefit Guaranty Corporation (PBGC).
As part of the announcement, the White House did not reveal the family ties between Hartogensis and McConnell or Chao. He is married to Chao's sister, Grace.
According to his bio on the White House release and his LinkedIn profile, Hartogensis has experience working with pensions and retirement. He certainly doesn't have experience working for an agency the size of the PBGC.
The agency oversees and protects the retirement incomes of nearly 40 million Americans. It's responsible for maintaining private pension plans and aiding retirees who rely on those plans.
Hartogensis' most recent and current position was with the Hartogensis Family Trust, where he "managed a portfolio" of assets for his relatives. Before that he was a Forex trader and a technology executive.
Other than his connection to Trump's political ally McConnell and his Cabinet member Chao, nothing in Hartogensis' resume and work history indicates someone who should be in such an important position.
By comparison, current director Thomas Reeder, nominated by President Obama, brought years of experience working at the Treasury Department. He also served as senior benefits counsel on the Senate Finance Committee staff. And he had over 20 years of legal experience at top-shelf law firms.
The omission of Hartogensis' family background from the White House's announcement implies a recognition of the appearance of cronyism around his nomination.
CNBC reporter Christina Wilkie said that the administration "won't answer questions" on Hartogensis.
The nomination shows once again that Trump's claim to be "draining the swamp" is just a self-serving myth.
He has surrounded himself at the highest level with family members like his daughter Ivanka and son-in-law Jared Kushner who have no experience in dealing with major foreign and domestic issues over which they now have control. And he has packed his Cabinet with like-minded thinkers, no matter how ill-equipped they may be for their roles.
Trump's nomination of Hartogensis as a sop to McConnell and Chao shows that his only inclination when it comes to the "swamp" is to fill it with even murkier water.