Trump Nominee Won't Commit To Russia Case Recusal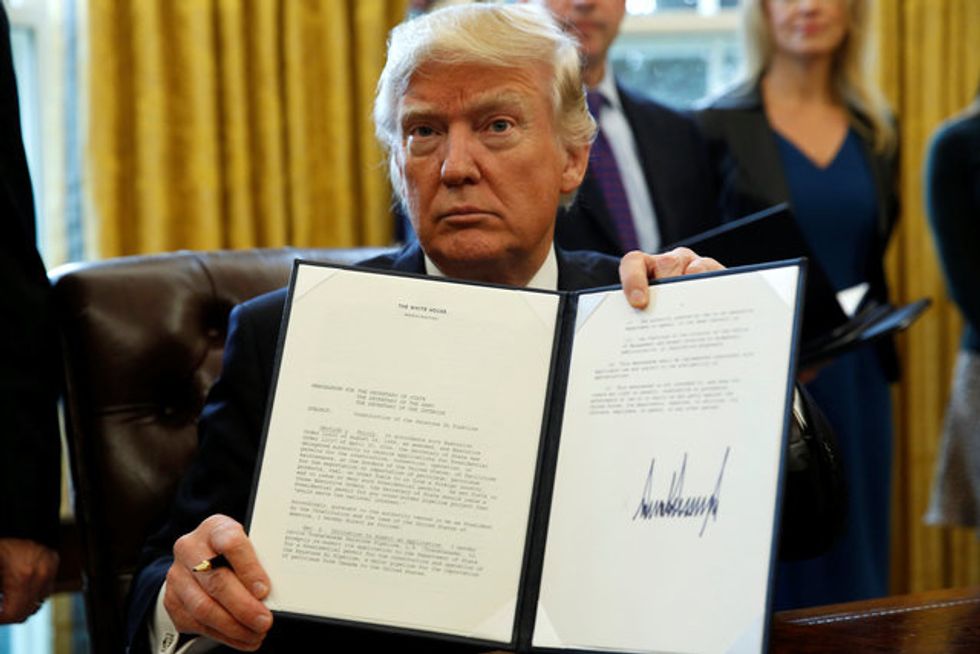 Reprinted with permission from Shareblue.
Trump's Supreme Court nominee Brett Kavanaugh refused to say whether he would recuse himself from cases related to special counsel Robert Mueller's Russia probe if such cases made it to the Supreme Court.
Sen. Cory Booker (D-NJ) pressed Kavanaugh to commit to recusal during Thursday's hearing, given the suspicion surrounding his nomination and his potential to influence the outcome of the investigation.
Booker opened up his line of questioning by discussing the circumstances of Kavanaugh's nomination, noting that we are living in "unusual times" in America.
"The president [is] under investigation, people around him [are] being indicted, criminally charged. All of us — I really believe this — every single person sitting here is going to be tested. The test for all of us is coming. And the test for the Supreme Court is coming as well," Booker said.
He continued, emphasizing the importance of having a Supreme Court that remains above suspicion if we face a constitutional crisis or other major test of our democracy.
As it stands, many people are suspicious that Trump picked Kavanaugh to protect himself from Mueller's probe — something that Kavanaugh could alleviate by agreeing to recuse, Booker argued.
"Why not, right now — right now, even in the jeopardy of President Trump pulling back your nomination — why not now alleviate all of that suspicion that the reasonable person can have?" Booker asked. "Why not just announce right now that you recuse yourself from any matters coming before the Supreme Court involving the Mueller investigation?"
But Kavanaugh sidestepped the question, saying he didn't want to commit one way or another on any cases that may come before him as a Supreme Court justice.
"If I committed to deciding a particular case, which includes committing to whether I would participate in a particular case, all I would be doing would be demonstrating that I don't have the independence of the judiciary," he said.
Questions about Kavanaugh's inherent conflicts of interest involving the Russia investigation emerged even before he was nominated, and his unwillingness to agree to recuse himself from cases stemming from the probe is sure to raise eyebrows.
As Booker noted earlier in the hearing, Kavanaugh's name was not on Trump's list of potential Supreme Court nominees until after the Mueller probe started in May 2017, raising concerns that his name was placed on the list because of the Mueller probe.
Kavanaugh has taken many positions that would be favorable to a president under investigation, including expressing his belief that a sitting president should not be investigated or indicted. Trump's team reportedly reviewed these specific decisions before nominating Kavanaugh.
This isn't the first time Kavanaugh has faced questions about the ongoing investigation into Russian interference and potential coordination with the Trump campaign.
On Wednesday, Sen. Kamala Harris (D-CA) brought up the name of a D.C. law firm and questioned Kavanaugh about whether he had ever discussed the Russia investigation with anyone at the firm.
As he did in response to Booker, Kavanaugh dodged Harris' line of inquiry and refused to provide a straightforward answer to the straightforward line of questions.
Published with permission of The American Independent.