Trump Offers Revolting Excuse For Failure To Reunite Migrant Families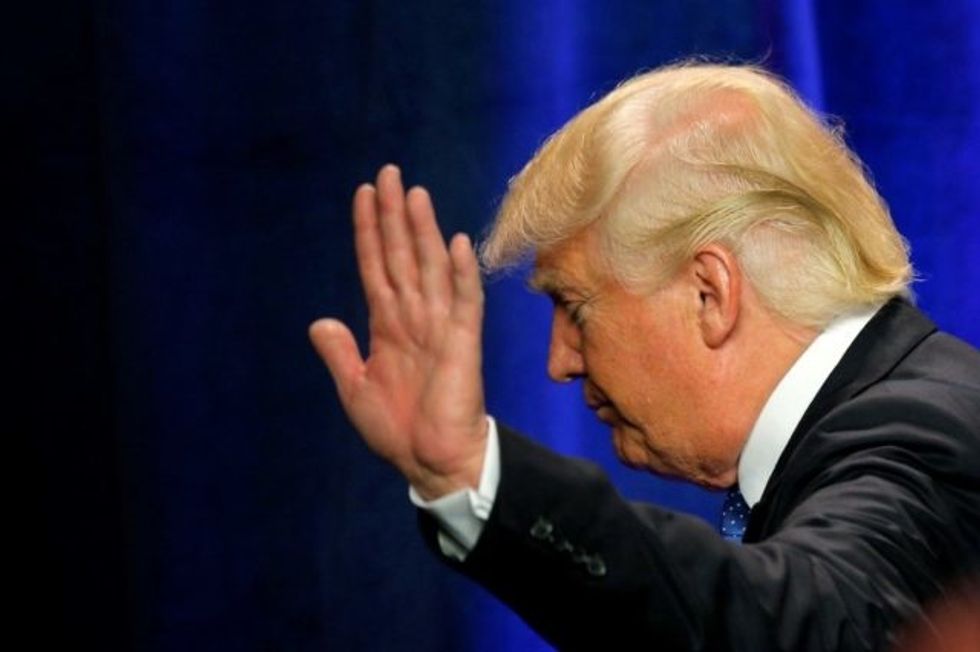 Reprinted with permission from Shareblue.
The Trump administration blew yet another court-ordered deadline Thursday by failing to reunite hundreds of families who had been ripped apart.
And on Sunday morning, Trump tweeted a truly disgusting excuse for this failure: that "many" parents are really just "using children for their own sinister purposes," and thus don't deserve to be reunited.
"Please understand, there are consequences when people cross our Border illegally, whether they have children or not — and many are just using children for their own sinister purposes," Trump wrote.
As of Friday, the Trump administration admitted that 650 children were still separated from their parents as a result of Trump's zero tolerance border policy, claiming that these children were "ineligible" for reunification.
But as the Washington Post reported Saturday, most of these supposedly "ineligible" families are actually victims of the Trump administration's incompetence.
Only a tiny fraction of the 650 children who are still separated have "red flags" on their case, which could include a parent's criminal record or a question about whether the parent is really the parent.
The overwhelming majority of parents, however, are who they say they are — and have had their families simply "deleted" because the Trump administration couldn't be bothered to keep proper records about the families it was separating.
More than 400 parents are considered "ineligible" because they have already been deported without their kids.
But as one Trump official admitted, as many as three-quarters of those parents may not have actually consented to leave their kids behind.
About 120 parents allegedly waived their right to reunification — but many of those may have been tricked or pressured by U.S. officials into waiving those rights, according to new legal filings.
And another 94 parents simply haven't been tracked down yet — many of whom may have been findable if the Trump administration's record-keeping hadn't been such a disaster.
Trump apparently wants Americans to think that every one of the 650 kids still separated from their parents — about one-quarter of the 2,551 children Trump ordered ripped from their parents' arms — are "ineligible" for reunification because their parents aren't really their parents.
Trump wants us to believe the absurd fiction that fully 25 percent of families who come to the U.S. seeking a better life or fleeing horrific oppression are probably just smugglers who are trying to pull a fast one by using random kids as human shields.
Trump, of course, routinely smears immigrants by suggesting that all of them are criminals.
With his latest disgusting tweet — arguing that hundreds of traumatized mothers and fathers actually have "sinister" motives for wanting their children back — he's doing more of the same.
Published with permission of The American Independent.