Trump On Immigration: Team Claims He's Been 'Remarkably Consistent'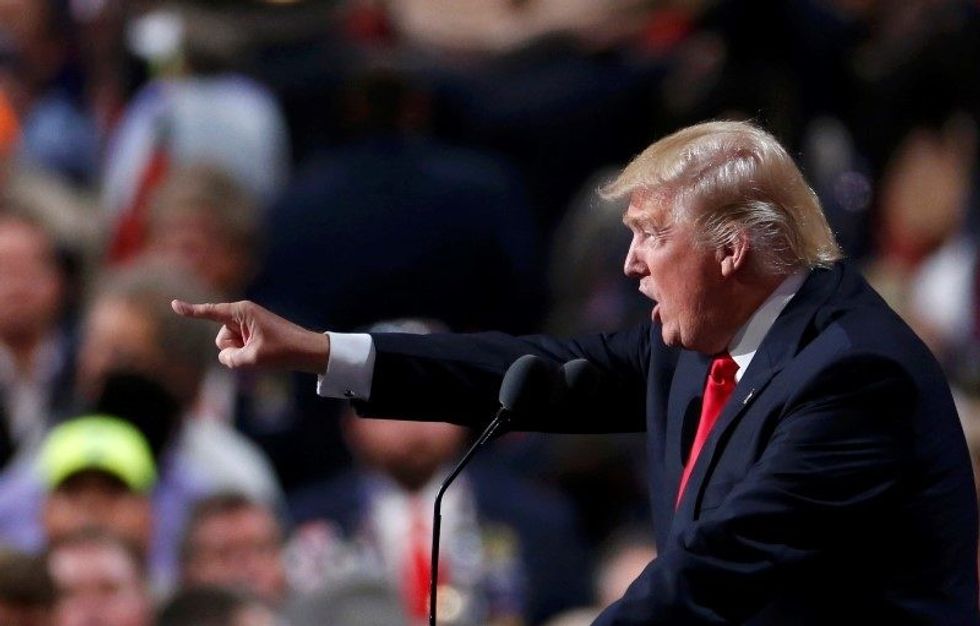 Despite significant waffling back and forth on his immigration plan (or lack thereof), Trump's team says he's been "remarkably consistent"  about his call to end illegal immigration and for the necessity of a physical border wall.
Jason Miller, senior communications adviser for the Trump campaign, told Brian Kilmeade of Fox & Friends that rumors floating around about Trump's wall being "virtual" were not true. Rudy Giuliani, former mayor of New York, said on the same program earlier this week that Trump's calls for a wall would include a "virtual" wall.
In recent weeks, Trump has appeared at times to soften his stance on immigration. He then immediately backtracks, however — often doubling down on earlier comments cementing a severe policy that mandates mass deportations and a physical wall along the U.S.-Mexico border.
According to Miller, the question of whether the wall will be a physical structure has already been settled, though he was not entirely certain of the specifics: "I wouldn't say that I'm the best person to be the actual adviser as far as how exactly you build the wall, but there will be a physical wall."
Miller continued: "We're going to build the wall, we're going to secure our borders, we're going to enforce our immigration laws. We're going to end sanctuary cities. We're going to pass e-Verify and uphold the Constitution. That's going to make a big difference in this country."
Trump himself later tweeted the reiteration of his plan to build a physical wall:
From day one I said that I was going to build a great wall on the SOUTHERN BORDER, and much more. Stop illegal immigration. Watch Wednesday!

— Donald J. Trump (@realDonaldTrump) August 30, 2016
Trump has a speech planned for Wednesday night in Phoenix, at which point, according to Miller, he will "give a little more broader vision of what we're going to do."
Photo: Republican U.S. presidential nominee Donald Trump formally accepts the nomination at the Republican National Convention in Cleveland, Ohio, U.S. July 21, 2016. REUTERS/Carlo Allegri