Trump Pal Dershowitz Whines About Snubs By Vineyard Liberals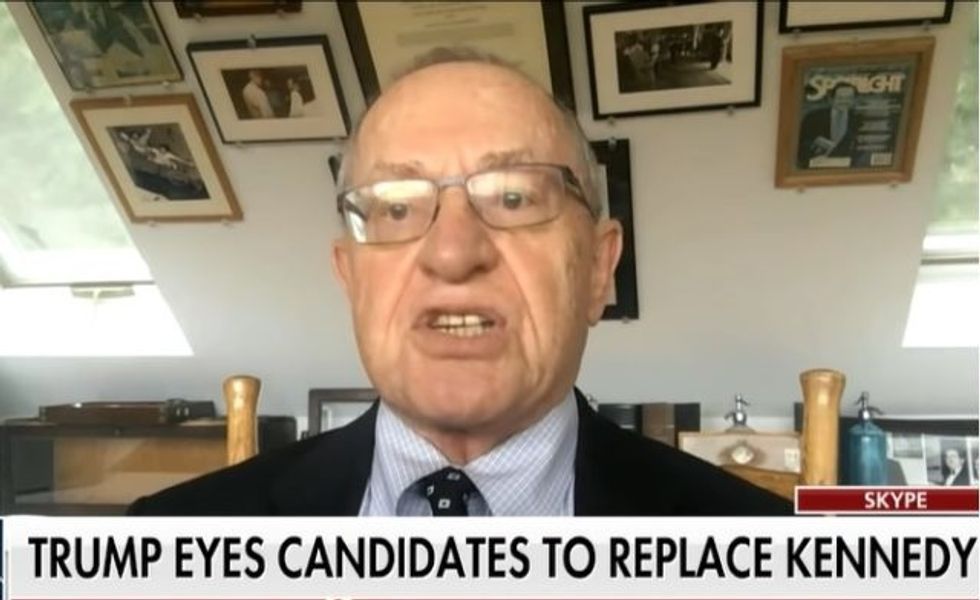 Reprinted with permission from AlterNet.
Famed lawyer and legal scholar Alan Dershowitz has come under fire for his frequent defenses of President Donald Trump — and now he's complaining that it is hurting his social life.
"I have defended Trump's civil liberties, along with those of all Americans, just as I would have defended Hillary Clinton's civil liberties had she been elected and subjected to efforts of impeachment tor prosecution," he wrote in a recent op-ed for The Hill. "But that is not good enough for some of my old friends on Martha's Vineyard. For them, it is enough that what I have said about the Constitution might help Trump. So they are shunning me and trying to ban me from their social life on Martha's Vineyard."
Then, with apparently no irony, he writes: "This is all familiar to me, since I lived through McCarthyism in the 1950s, when lawyers who represented alleged communists on civil libertarian grounds were shunned."
Many observers had little sympathy for his plight.
"My God. Shunned on the Vineyard," quipped political scientist Ian Bremmer. "It's not even the nice island."
MSNBC's Chris Hayes decided to avoid the subtle irony and just embraced all-out mockery in response: "HAHAHAHA. I thought the Dershowitz op-ed about being shunned on Martha's Vineyard was some weird twitter meme and NOT AN ACTUAL COLUMN HE WROTE DOWN AND PUBLISHED."
Eschewing humor altogether, lawyer and activist Arjun Sethi simply said: "This is what should happen when you befriend & defend white supremacists."
Cody Fenwick is a reporter and editor. Follow him on Twitter @codytfenwick.