Trump Plans To 'Spend Big' On Advertising In Early Primary States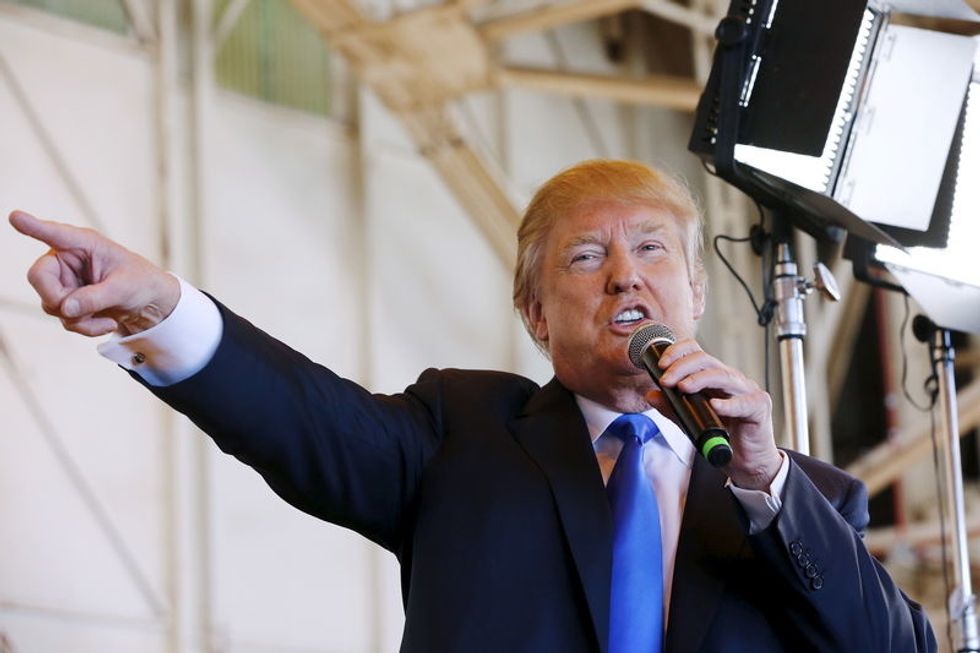 By Lesley Clark, McClatchy Washington Bureau (TNS)
WASHINGTON — Donald Trump, who has remained atop the Republican presidential primary polls despite little advertising, plans to ramp it up in the early primary states as voting nears.
Trump tweeted Tuesday morning that his presidential campaign is "$35,000,000 under budget," boasting that he's in "first place," even though he's "spent very little." That's about to change, he said, with plans to "spend big" in Iowa, New Hampshire and South Carolina.
Trump's campaign didn't immediately respond to a request for details, but the billionaire real estate magnate on Monday night told the audience at a rally in New Hampshire that he planned to "spend a lot of money over the next four weeks."
"We just don't want to take any chances; we're too close."
The ad blitz could cost at least $2 million a week, and "possibly several times that," Fox News reported. Citing campaign sources, Fox said Trump is prepared to spend as much as $100 million for advertising overall. His campaign has spent less than $20,000 on radio spots.
The uptick in spending comes as Trump finds himself neck-and-neck in the polls with Texas Sen. Ted Cruz and as several news outlets have questioned whether Trump has established the grass-roots organizing apparatus that can get voters to the caucuses in Iowa.
©2015 McClatchy Washington Bureau. Distributed by Tribune Content Agency, LLC.
Photo: Republican presidential candidate Donald Trump speaks at a campaign rally in Mesa, Arizona December 16, 2015. REUTERS/Nancy Wiechec