Trump Praised 'Nice' And 'Interesting' Kim Letter — But Didn't Read It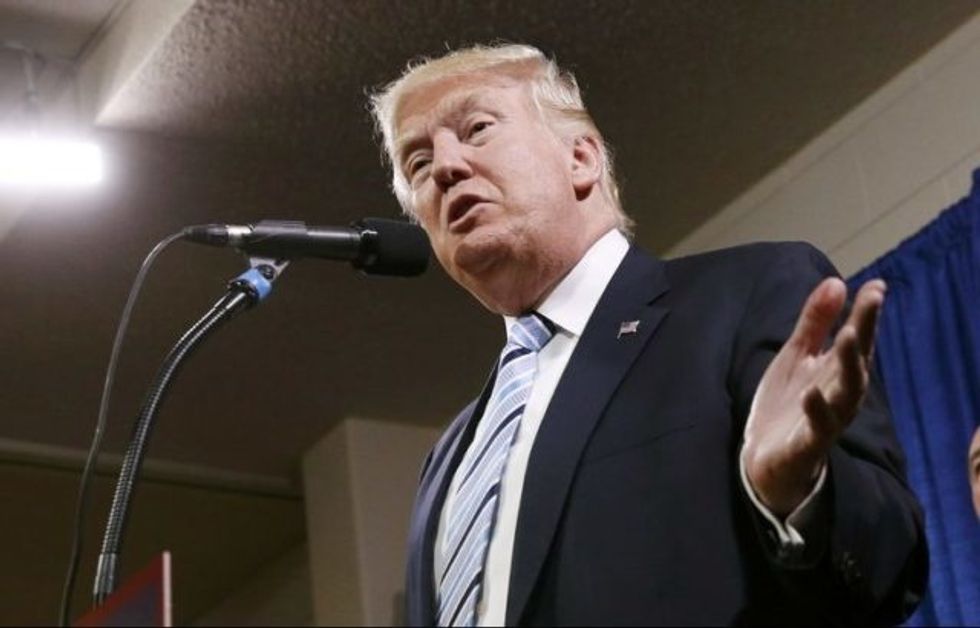 Reprinted with permission from AlterNet.
While announcing that the summit with North Korean leader Kim Jong-un on June 12 will still take place after having been canceled, President Donald Trump struggled to keep a few basic facts straight that seem crucial to the negotiations between the two countries.
The revival of the summit came after Trump met with a North Korean emissary on Friday afternoon at a meeting that extended for nearly two hours, much longer than was expected. Kim's ally, General Kim Yong Chol, delivered a letter straight from the North Korean leader himself, which Trump described to reporters as "very nice" and "very interesting."
He even taunted eager reporters with its contents, saying, "Oh, would you like to see what was in that letter." He even pretended to take bids to reveal what it said.
But then, just minutes later, Trump admitted he hasn't even opened the letter, let alone read it.
When asked if he had any response to the letter, Trump said, "I haven't seen the letter yet. I purposely didn't open the letter. I haven't opened it, I didn't open it in front of the director. I said, 'Would you want me to open it?' He said, 'You can read it later.' I may be in for a big surprise, folks!"
While this last remark was made in jest, there's a serious point to it. Agreeing to reopen the summit, based on a meeting about a letter that Trump hasn't read, makes no sense. Though Kim's envoy is likely to convey the message the North Korean leader wanted to send, reading the letter itself is necessary to understand the message the Kim himself wrote. After all, Trump frequently contradicts his own staffers who ostensibly speak for him — why should we assume Kim won't do the same?
Watch the clip below:
Moments after saying he received "a very nice" and "very interesting letter" from Kim Jong Un, Trump said he hadn't actually opened the letter. pic.twitter.com/gIRbRbNGcV

— Robert Maguire (@RobertMaguire_) June 1, 2018
Cody Fenwick is a reporter and editor. Follow him on Twitter @codytfenwick.