As Trump Ratings Crater, Demand For Gun Control Rockets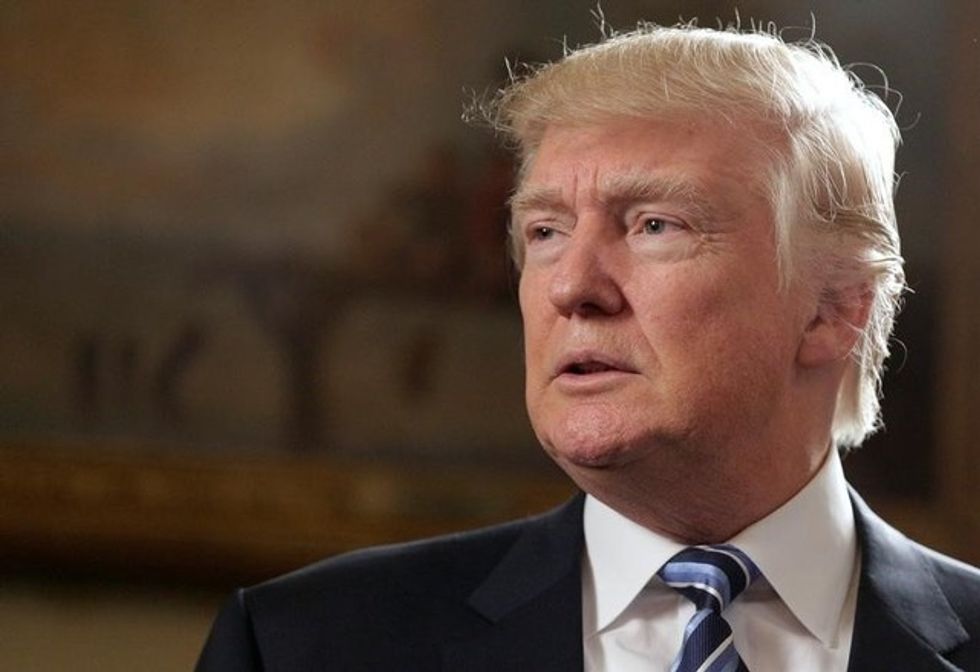 Reprinted with permission from Shareblue.com
Trump's approval ratings were already dismal, and have sunk to a record low after his disastrous response to the Parkland school shooting.
His initial reaction to the killing of 17 people at a Florida high school was to go into hiding. He then blamed the students and tried to exploit the tragedy for his own benefit.
While grieving loved ones laid one of the slain students to rest, Trump golfed just a few miles away. And his aides called the tragedy a "relief" from the administration's many scandals.
But even given time to consider his next steps, Trump's response has only gotten worse.
He used empathy cliff notes at a "listening session" with survivors of gun violence. And he responded by obsessing about arming up to 40 percent of our teachers.
That led to a plunge in Trump's approval, along with a surge in support for gun control.
According to a CNN poll released Sunday, Trump's approval has fallen to 35 percent. That matches the lowest rating of his presidency, after a momentary bump to 40 percent in January.
70 percent of Americans expressed overwhelming support for "stricter gun control laws." That's the highest percentage since 1993, and fifteen points higher than in the aftermath of the Sandy Hook school shooting.
And 57 percent said they would support a "ban on the manufacture, sale and possession of rifles capable of semiautomatic fire, such as the AR-15." That goes much further than the assault weapons ban that Republicans allowed to expire in 2004.
Previous mass shooting have seen periods of intense activity that gave way to inaction. But this time appears to be different. Public interest in the subject remains steady, largely due to the movement led by the student survivors themselves.
Trump and the Republicans are standing with the NRA for now. But Trump's cratering approval numbers prove just how out-of-touch that stance is with the nation.