Trump Rewards Lewandowski After He Mocks Disabled Immigrant Child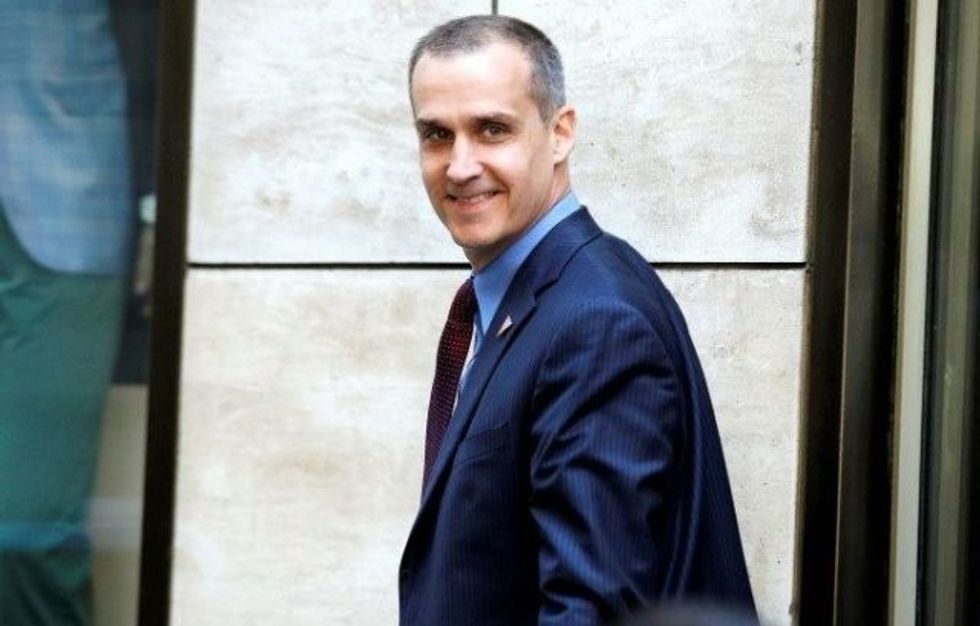 Reprinted with permission from Shareblue.
Trump gave loyalist Corey Lewandowski a trip on Air Force One just days after he was widely condemned for mocking a child with Down syndrome while defending Trump.
Lewandowski is an informal adviser to Trump and served as his campaign manager during the presidential campaign.
On Saturday, Lewandowski accompanied Trump on a taxpayer-financed plane trip from Washington, D.C. to Las Vegas.
Trump is visiting Las Vegas to attend the Nevada Republican Party Convention and to hold other events with supporters.
The pool report from reporters accompanying Trump indicated that Lewandowski "dropped by to say hello" to reporters traveling with Trump.
In an appearance on Fox News earlier in the week, Democratic strategist Zac Petkanas recounted the story of a young girl with Down syndrome who had been separated from her family at the border.
Lewandowski responded to the story by rolling his eyes and replying, "Womp, womp."
In a follow-up appearance on Fox, Lewandowski refused to apologize for the comment.
Soon after, his affiliation with Leading Authorities, a D.C.-based speakers bureau, was ended. Other political consultants like Lewandowski on the agency's roster command tens of thousands of dollars per appearance — meaning that he lost quite a bit of money when he was dropped.
But the episode didn't have the same effect with Trump, who gave Lewandowski a trip onboard one of the most famous airplanes in the world just four days after the initial outburst.
In 2016, when Lewandowski was Trump's campaign manager, he was caught on video manhandling a female reporter. The campaign stood by him, and he was not fired.
A few months later, Lewandowski grabbed a protester by the collar at a Trump rally. He was not fired for that incident either.
Even after eventually leaving the campaign, Lewandowski has still had Trump's ear and has been a loyal attack dog on his behalf on television.
And now, after Lewandowski mocked a child with an ailment as he shilled for Trump's family separation policy, Trump has once again given him a thumbs-up for the most reprehensible behavior.
Published with permission of The American Independent.