Trump Says He Wants To 'Execute Drug Dealers'
@AlterNet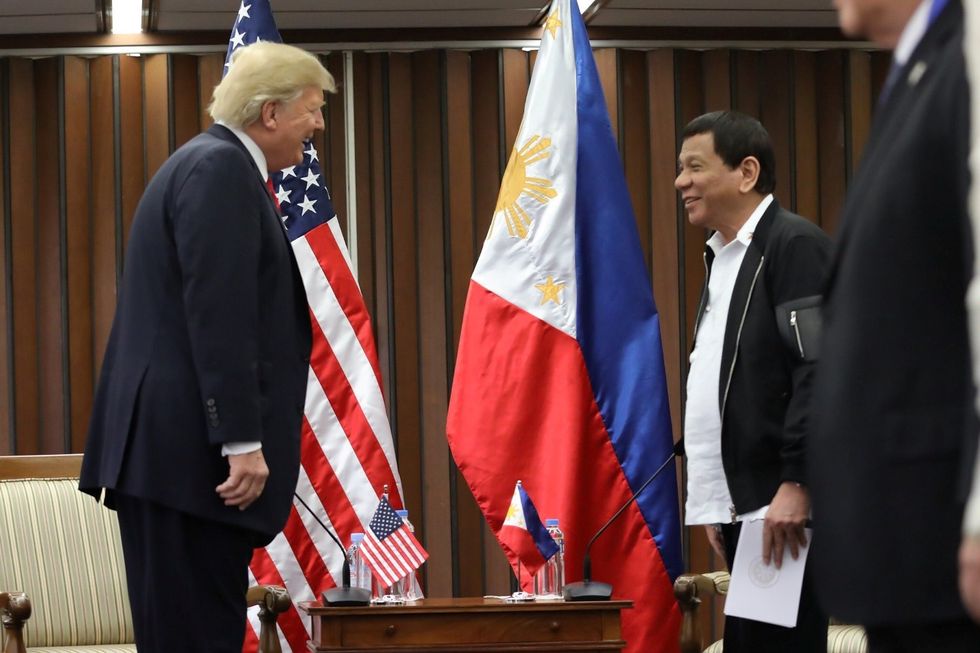 Reprinted with permission from AlterNet.
A terrifying report from Axios finds President Donald Trump openly musing to his associates about killing drug dealers.
"Trump has said he would love to have a law to execute all drug dealers here in America," national political reporter Jonathan Swan writes. "[T]hough he's privately admitted it would probably be impossible to get a law this harsh passed under the American system."
In case readers may wonder if Trump is being serious, Swan confirms that "the president doesn't just joke about it."
"He tells friends and associates the government has got to teach children that they'll die if they take drugs and they've got to make drug dealers fear for their lives," Swan writes.
Among the scariest elements of the report is that Kellyanne Conway, who is leading anti-drug efforts for the White House, doesn't seem to deny the basic premise of the claim.
Conway talks about the "appetite" for "toughening up" criminal statutes and only goes so far as to say that the suggestion Trump wants to start killing drug dealers lacks nuance.