Trump Skirted Immigration Laws When Hiring Top Foreign Models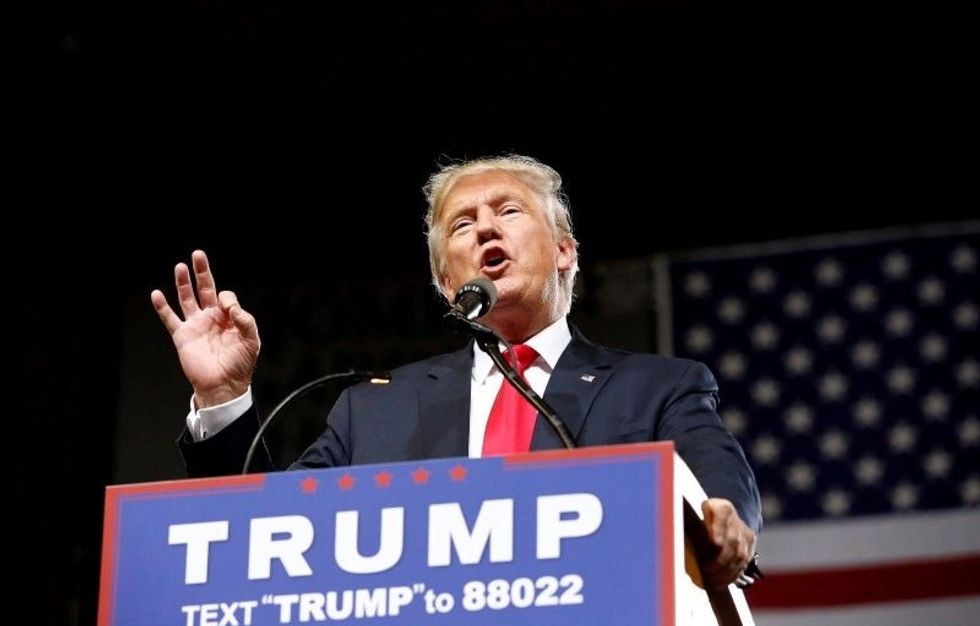 Published with permission from AlterNet
For all Donald Trump's tough talk on immigration, a Mother Jones report published Tuesday reveals the Republican candidate's modeling agency, Trump Model Management, hired foreign models in the mid-2000s without acquiring the proper documentation. In a series of interviews with James West, former Trump Model Management talent Rachel Blais, along with two pseudonymous models, recounted their experiences working with Trump's agency, detailing employment plagued by low wages, deplorable living conditions and fear of getting caught.
"We're herded into these small spaces," one model, referred to as Kate, told Mother Jones of the living conditions at the Trump models' apartment. "The apartment was like a sweatshop." According to financial documents provided by Blais, the agency charged as much as $1,600 a month for a bunk in a six-person room in New York's East Village in 2004.
"Most of the girls in the apartment that were not American didn't have a work visa," Blais told the magazine.
Canadian-born Blais said she worked for the the agency for six months before obtaining the proper work visa, even modeling on an episode of Trump's reality TV show, "The Apprentice." Despite earning tens of thousands of dollars for the agency, Blais said she received only one check from Trump Model Management, for $8,000.
Her story follows a similar pattern to that of former Trump model Alexia Palmer, who was part of a class-action lawsuit against Trump Model Management and other modeling agencies over the industry's notoriously low wages. Palmer says she earned less than $4,000 during her three-year stint with Trump's agency. According to documents obtained by Mother Jones, Palmer worked with Trump Model Management in the United States for nine months before receiving her work permit.
The women told Mother Jones they were coached by agency reps on how to pass immigration when coming to the United States. "When you're stuck at immigration, say that you're coming as a tourist. If they go through your luggage and they find your portfolio, tell them that you're going there to look for an agent," Kate recalled.
For some of its more successful models, Blais told Mother Jones the agency eventually secured H-1B work visas to allow talent to work legally in the U.S. Models who were not offered visas were sent home.
Trump Model Management's use of H-1B visas is ironic, considering the candidate's hardline stance on the program. In March, Trump said he will "end forever the use of H-1B as a cheap labor program," adding he will require companies to hire American workers before opening the pool to visa holders.
"More than half of H-1B visas are issued for the program's lowest allowable wage level," Trump's website reads. "Raising the prevailing wage paid to H-1Bs will force companies to give these coveted entry-level jobs to the existing domestic pool of unemployed native and immigrant workers in the U.S., instead of flying in cheaper workers from overseas."
Blais said because of Trump's modeling agency (in which the candidate holds an 85 percent stake), she learned firsthand the impact of working for a company on an H-1B visa. "This is a system where they actually end up making money on the back of these foreign workers," Blais said.
Photo: Republican U.S. Presidential candidate Donald Trump speaks at a campaign rally in Phoenix, Arizona, June 18, 2016. REUTERS/Nancy Wiechec