Trump Threatens Accountants Over Release Of His Financial Records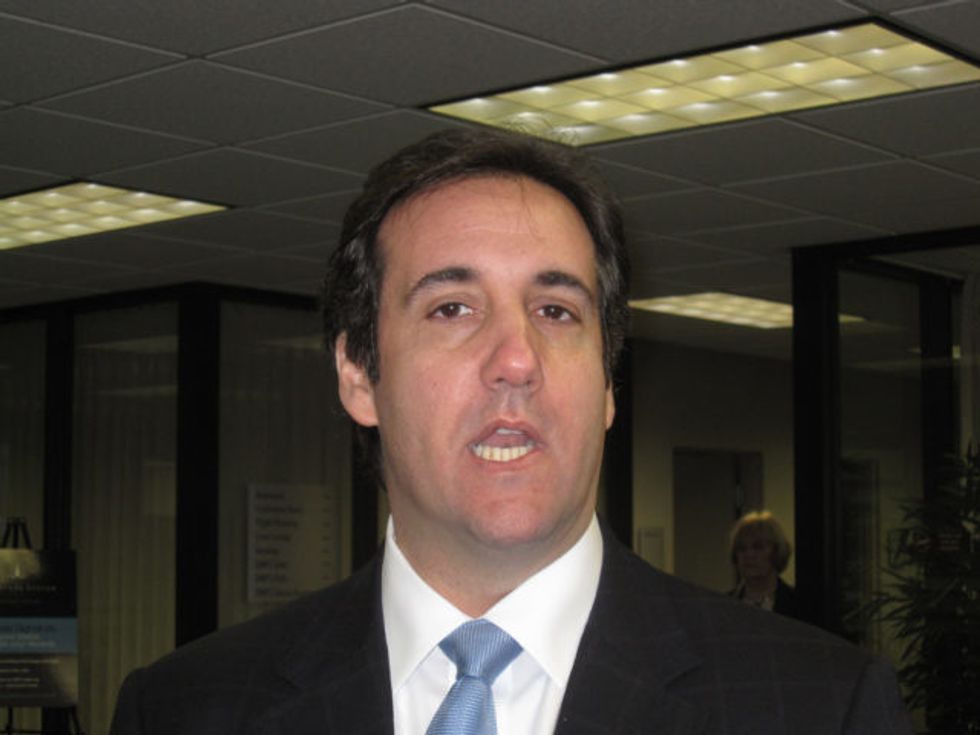 Trump's accounting firm is poised to hand over 10 years of his financial records to Congress — and Trump is desperate to keep that from happening.
Politico reported Monday that two of Trump's lawyers have essentially threatened to sue the firm, Mazars USA, if it decides to comply with a subpoena from House Oversight Chairman Elijah Cummings requesting 10 years' worth of audits and other financial information on the Trump Organization and other entities.
Those records could prove that Trump committed fraud by lying about his net worth to banks and insurance companies — as Trump's former personal lawyer and fixer, Michael Cohen, testified under oath that Trump had done.
In an attempt to corroborate Cohen's testimony, Cummings officially requested the financial records from Mazars last month. There's already reason to suspect that Cohen's allegations are true, Cummings noted in his request: Between June of 2012 and March of 2013, "the value of the President's assets appears to have skyrocketed by $4.2 billion" — yet this increase in value only came from a "single line item" in Trump's assets that did not exist in 2011 or 2012.
The accounting firm indicated that it was willing to comply with the request, but that it would need a subpoena in order to do so — and Cummings announced Friday that he would oblige. Because Congress is in recess for two weeks starting Monday, Cummings said he would issue it on Monday without waiting for the committee to vote.
Since Mazars itself requested this "friendly" subpoena, there's no reason to believe the firm wouldn't comply. And that's probably why Trump's team is resorting to legal threats in order to stop it.
The Trump attorneys, William S. Consovoy and Stefan Passantino, whined in their letter to Mazars that Democrats are just trying to "damage [Trump] politically" by issuing the subpoena. The lawyers further whined that Congress is "not a miniature Department of Justice," and claimed that Cummings is violating the Constitution by trying to "assume for Congress the role of police, prosecutor, and judge."
These claims are nonsense. One of the Oversight Committee's constitutionally mandated jobs is to conduct oversight of the executive branch, and it has subpoena power in order to help it do this job. The committee doesn't make charging or sentencing decisions, but it does gather information.
And if a president committed financial fraud, that's information worth gathering — and presenting to the public, or to prosecutors, so they can decide what to do with it.
Published with permission of The American Independent. 
IMAGE: Michael Cohen, the former Trump attorney whose testimony about the president's finances led Congress to subpoena his accountants.