Trump Threatens To Close Southern Border — At A Cost Of Billions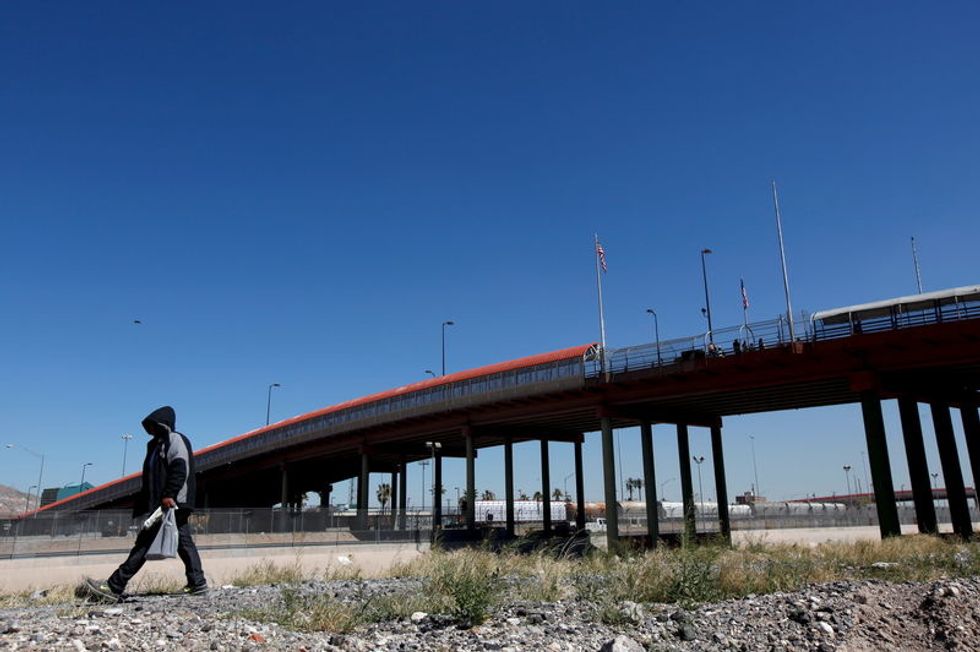 Trump had a tantrum on Friday that could cost American businesses billions of dollars in lost revenue.
As part of his continuing obsession and frustration with the U.S.-Mexico border, Trump renewed the threat made the night before that he would "close" the border.
"If Mexico doesn't immediately stop ALL illegal immigration coming into the United States throug (sic) our Southern Border, I will be CLOSING the Border, or large sections of the Border, next week," he ranted.
Trump apparently liked the applause that line received amongst his most devoted fans at his Michigan rally.
But in the real world, closing the border would severely hurt American businesses and the negative effects of doing so would ripple out to families across the nation. Not that Trump cares, since he's made similar actions before.
Nearly $42 billion dollars in trade pass through the U.S.-Mexico border each month, which would be put in serious jeopardy by Trump's incomprehensible action.
Much of that would hurt states that backed Trump in 2016, with nearly $18 billion of U.S.-Mexico trade going to Texas, and another $5 billion going to Michigan, along with billions to Ohio, Tennessee, Louisiana, and North Carolina.
A temporary closure of the border in November cost the city of San Ysidro $5.3 million.
"Every time, with respect, that there is a flippant comment about shutting down the border, it impacts the economy and the lives of hundreds of thousands if not millions of people that are reliant on that trade and commerce on a daily basis," said California Gov. Gavin Newsom (D-CA), slamming Trump.
Democrats have led the fight against Trump wasting billions on a racist wall, frustrating him over and over. He lost the fight over shutting down the federal government for the wall and has been criticized for efforts to raid money owed to the military to waste on the wall.
Frustration has led to another tantrum and this one — if he follows through — is a direct threat to American businesses and families.
Trump's continued political impotence is a sore spot for him and he can't figure a way out of the hole he dug for himself.
Published with permission of The American Independent.
IMAGE: A man walks near the border bridge connecting El Paso with Ciudad Juarez, in Ciudad Juarez, Mexico, February 24, 2016. REUTERS/Jose Luis Gonzalez