'Trump TV' Will Participate In White House Press Briefings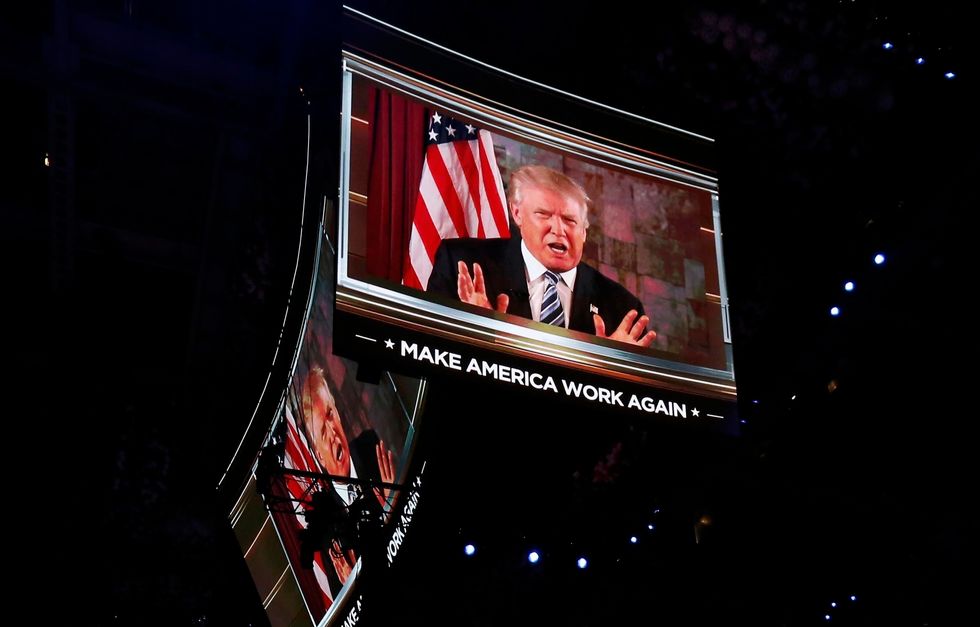 Reprinted with permission from Media Matters. 
Right Side Broadcasting Network's (RSBN) announcement that they will be participating in White House press briefings is raising new questions about whether President-elect Donald Trump intends to bypass traditional media as President and create a press corps more favorable to his administration.
During their live coverage of President-elect Donald Trump's "Thank You" rally in North Carolina on December 6, the show's host Joe Seales announced that the network is "going to become a 24-hour network very soon." Seales also said the network will "be in the White House" and "be at the press briefings" during the Trump administration:
According toForeign Policy magazine, to get accredited to report in the White House, "a reporter first needs to be approved for a congressional press pass by the Standing Committee of Correspondents, elected by accredited reporters." RSBN must also meet a number of other requirements along with their application to be credentialed as a reporter in the White House:
Among other requirements, congressional reporters must demonstrate that they work for a publication whose "principal business is the daily dissemination of original news and opinion of interest to a broad segment of the public" and is "editorially independent of any institution, foundation or interest group that lobbies the federal government." The White House also requires an additional Secret Service background check.
Trump could, however, circumvent press rules and procedures by allowing a non-credentialed reporter to ask questions during the briefings, which is exactly what happened in the last Republican administration. Jeff Gannon of the right-wing Talon Newswas "admitted on a day-to-day basis" into the White House briefing room where he was "repeatedly allowed to ask — usually friendly" questions to the Bush administration.
It is unclear whether RSBN has applied or meet any of the standards set by the rules governing the press galleries, but their relationship with Trump makes their announcement problematic.
The Washington Post's Callum Borchers has described Right Side Broadcasting as "the unofficial version of Trump TV since last summer," noting the Trump campaign had "teamed up with Right Side to produce pre- and post-debate analysis shows that streamed on Trump's Facebook Page." Borchers additionally noted Right Side Broadcasting CEO Joe Seales had previously told Reddit users to address mainstream media outlets by "continu[ing] to discredit them."
The announcement also comes as right-wing media figures are urging Trump to exclude mainstream news outlets from press briefings. Fox host Sean Hannity has repeatedly questioned why journalists from CNN, NBC, Politico, and the New York Times "have a seat in the White House press room," claimed "it's time to reevaluate the press and maybe change the traditional relationship with the press and the White House," and urged the Trump administration to get rid of the White House press office and "start over."
Given Trump's long adversarial relationship with the press, it appears he is taking this advice to heart and attempting to push out mainstream journalists in favor of reporters made in his own image.
IMAGE: U.S. Republican Presidential Nominee Donald Trump is shown on video monitors as he speaks live to the crowd from New York at the Republican National Convention in Cleveland, Ohio, U.S. July 19, 2016. REUTERS/Mario Anzuoni