Trump Uses 'Social Media Summit' As Platform For Bitter Twitter Rant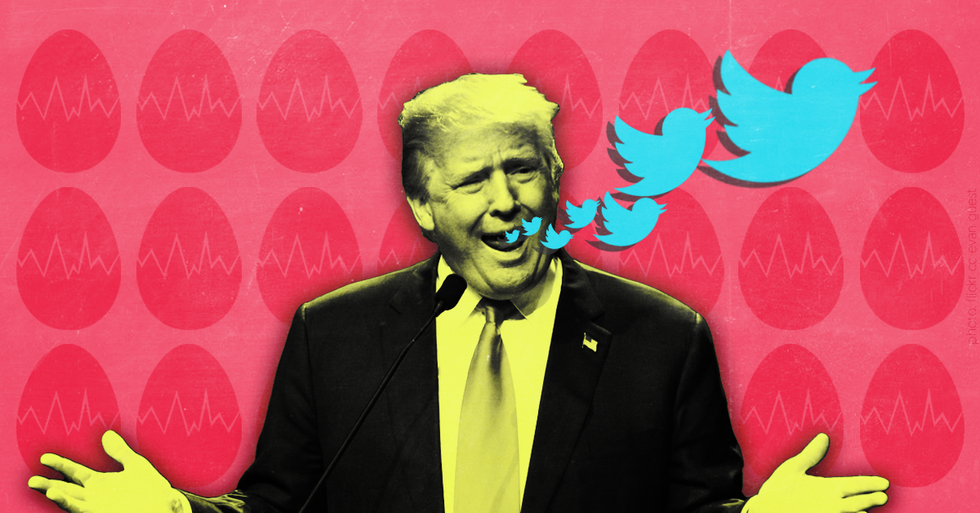 Trump used the White House to air his grievances about his followers on Twitter during a "social media summit" on Thursday.
"There's no doubt in my mind that I should have millions and millions [of followers]," Trump complained. "I have millions of people, so many people I wouldn't believe it, but I know that we've been blocked, People come up to me and they say, 'Sir, I can't get you. I can't follow you.'"
Trump appeared to still be upset about Twitter's decision last year to purge millions of fake followers from popular accounts.
According to the New York Times, Trump lost 340,000 followers in that purge, while President Barack Obama lost 3 million. Still, Trump lags his predecessor with 61.9 followers, while Obama has 107 million.
Trump complained that his follower account no longer increases after a tweet has gone viral as it once supposedly did.
"I used to watch it: it'd be like a rocket ship when I put out a beauty. Like when I said, remember I said somebody was spying on me? That thing was like a rocket," he ranted.
Trump and other conservatives have promoted debunked conspiracy theories that they are being targeted on social media.
The audience for Trump's rant was composed of an assortment of cranks, conspiracy theorists, extremists, and racists who had one thing in common: Their enthusiastic support for Trump.
In addition to his rage about his follower count, Trump fumed about the Democrats running for the presidency, coverage of his tweets on cable news, The Apprentice TV show, communism, the arm size of Antifa protesters, and a fly that bothered him – among other topics.
The event held in the historic building was a Trump Twitter rant come to life.
Published with permission of The American Independent.
IMAGE: Illustration by Sarah Wasko for Media Matters.