Trump VP Pence Says He Views Cheney As A Role Model
@reuters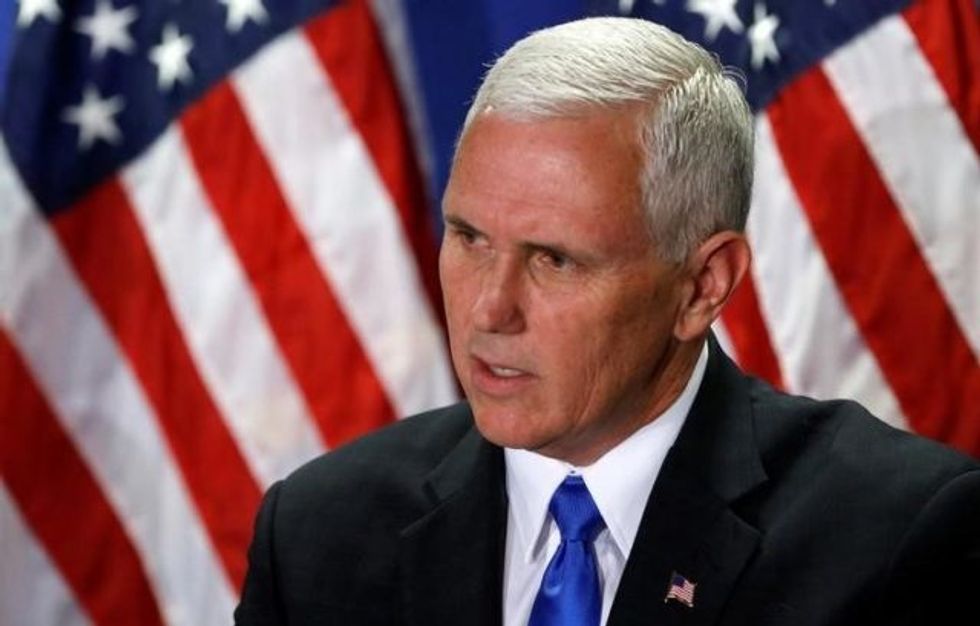 WASHINGTON (Reuters) – Donald Trump's vice presidential running mate, Mike Pence, said he views former vice president Dick Cheney as a role model for the No. 2 job in the administration.
"I frankly hold Dick Cheney in really high regard in his role as vice president and as an American," Pence said in an interview on ABC's "This Week" that was taped on Saturday and aired on Sunday.
"Vice President Cheney had experience in Congress as I do and he was very active in working with members of the House and the Senate," Pence said.
Cheney, vice president to Republican George W. Bush, was known for wielding strong influence in the administration, particularly in Bush's first term. Cheney was a forceful advocate of the decision to invade Iraq and some aides to Bush have said they believed he wielded too much power.
Pence said he had spoken with Trump about areas he would focus on as vice president but said he did not want to discuss their private conversations.
Cheney has said he will support Trump in the Nov. 8 election against Democrat Hillary Clinton.
(Reporting by Alana Wise; Editing by Caren Bohan and Bill Trott)
Photo: Republican vice presidential nominee Mike Pence holds a joint news conference with U.S. House Speaker Paul Ryan (R-WI) (not pictured) following a House Republican party conference meeting in Washington, U.S. September 13, 2016. REUTERS/Jonathan Ernst