Trump Wants To Deny Struggling Americans Access To Healthy Farmers Market Food
@AlterNet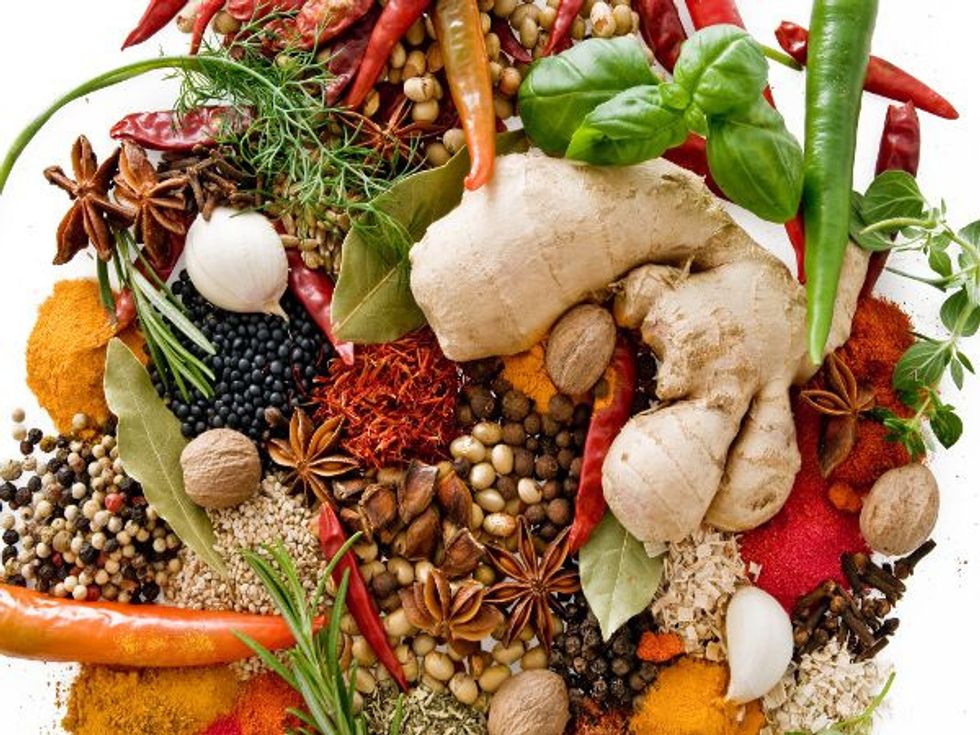 Reprinted with permission from AlterNet.
It's time—literally—for an out-of-the-box approach to the Trump administration's plan to help feed our most vulnerable neighbors.
In last week's presidential budget, the administration proposed replacing most Supplemental Nutrition Assistance Program (SNAP) benefits with a pre-selected box of mostly dry goods like peanut butter, pasta and cereal. They wanted to stop benefit recipients from choosing their own food, including redeeming their federal assistance at farmers' markets such as those our organization manages across Los Angeles. That's right, fresh fruits and vegetables, nuts or whole grains—any semblance of a product that looks like it came from a farm—were excluded. Meanwhile, the plan was introduced with Orwellian descriptors like "access to a nutritious diet" and "100% U.S. grown and produced food."
SNAP, formerly food stamps, provides very limited aid to more than 40 million Americans, primarily children, seniors and the disabled. SNAP recipients receive on average $1.40 in benefits per meal, wholly inadequate to address food insecurity among a wide swath of Americans. Nevertheless, the White House budget office seeks to slash SNAP by 30 percent over the next decade. The so-called Harvest Box was reportedly Agriculture Secretary Sonny Perdue's contribution to that effort, touted as a poor people's Blue Apron that would buy American-produced canned goods and save taxpayers billions.
The bipartisan rejection of this scheme was swift, but the strategy behind it painfully transparent. The food box concept hadn't even been floated among congressional Republicans before it materialized fully formed in the president's budget. Administration officials conceded it had merely been a ploy, a Trumpian distraction to lay the groundwork for massive cuts to federal food aid.
While this cynical grub box proposal is unlikely to advance, it's worth unpacking the insidious implications that waft from it.
You'll get what we give you and like it, or else, the Harvest Box declares, in utter contempt for poor people. Agency, actually getting to choose what you eat, a fundamental precept of human dignity, seemingly doesn't apply to people who need food assistance. Instead, they face the shame of being denied the opportunity to make decisions appropriate for their own nutrition and the stigma for daring to access food in a time of need.
The peanut butter in a box was also another bald attempt to privatize a public benefit regardless of impact. If there's money to be saved cutting corners on services to some of the most marginalized Americans, the race is on. Moreover, stuffed with prepackaged foods and absent fresh produce, the Harvest Box would undoubtedly have assisted large food corporations rather than small-scale farmers. And forget MyPlate, the Trump-prescribed food box is the antithesis of a healthy diet, laden with saturated fat, refined carbs and sodium, giving recipients a complimentary one-way ticket to a shorter lifespan.
Finally, this woeful proposal was a direct assault on the mushrooming local food movement across the United States. Farmers' markets are vital in this movement, facilitating a direct connection between communities, farmers and local businesses. Low-income people have been accessing fresh fruits and vegetables at farmers' markets for the better part of 20 years, the result of lobbying by our forebears in food justice. More recently, organizations like ours helped pilot the use of Electronic Benefit Transfer (EBT) cards in Southern California and fought for the adoption in 2016 of a Los Angeles city ordinance that requires farmers' markets to accept CalFresh/SNAP dollars. Certified farmers' markets throughout the city participate in the Market Match program, which can double the purchasing power of those and other benefits. This translates into increased nutritious foods for our most vulnerable and earnings for our farmers and local businesses.
A defining principle of farmers' markets is community. There's no self-serve check-out; transactions occur with real humans. The market can feel like a small town, and it's common to see friendships form, business relationships bud and families grow over years of visits. Market operators provide information on what to do with produce and where it comes from, but also offer broader links to community resources. Our markets have hosted healthy cooking classes, garden advice, mobile immunization clinics, local water and power resources, voter registration, back-to-school giveaways, local library branches and countless other services.
Policies that incentivize farmers' markets promote the healthiest eating choices. What's more, they expand the safety net, support small farmers, forge community and build vibrant public spaces. What can a box of pasta and canned vegetables do?
Stephen Gutwillig is executive director and Jaclyn Rivera-Krouse is director of benefits and incentives programs at Sustainable Economic Enterprises of Los Angeles (SEE-LA), which manages farmers' markets in Hollywood, Echo Park, Atwater Village and across South Los Angeles.