Trump Wants To Play Nice With Kim Jong Un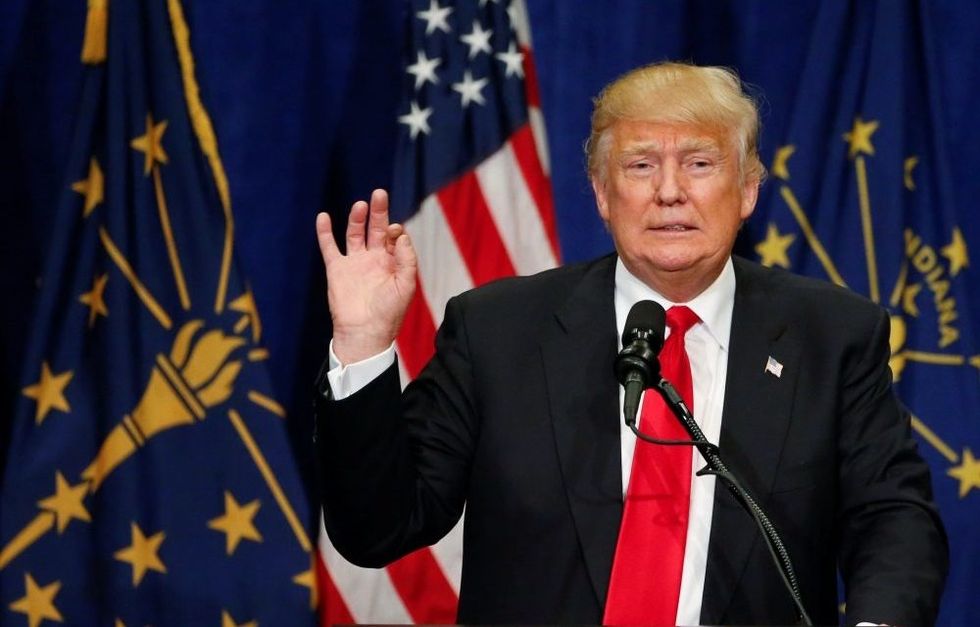 Donald Trump has reprised his willingness to engage with autocrats. According to an exclusive interview with Reuters yesterday, Trump said he would be willing to speak to North Korean leader Kim Jong Un, the latest in a line of positive comments about strongmen around the world.
"I would speak to him, I would have no problem speaking to him," said the likely Republican nominee. Trump said he would use his own strongman tactics against North Korea's sole international supporter, China.
"I would put a lot of economic pressure on China because economically we have tremendous power over China. People don't realize that," he said of a nation of 1.3 billion people that makes up the world's second largest economy to get North Korea to the table, given it is the Hermit Kingdom's only major diplomatic and economic supporter. "And we have tremendous power over China. China can solve that problem with one meeting or one phone call."
His hunch on how engaging with a country that has closed its borders to the world for over half a century appears incredibly naive. Asked how China could make a difference in North Korea's stature, he said, "Because they have tremendous power over North Korea."
He further tried to dispel questions about his knowledge of international affairs by reminding the interviewer that China, like North Korea, also had nuclear weapons.
But the bigger question, one left unasked by Reuters' reporters, remains. What does Trump have that North Korea wants? The country exists outside the capitalist global economy. Its leadership has maintained an iron grip over all public life, a grip that's gotten even tighter since Kim Jong Un succeeded his father in 2011.
Sanctions have done little dissuade it from continuing to pursue a nuclear program. Nor did the Sunshine Policies, a series of friendly actions enacted between 1998 and 2007 by South Korea which resulted in increased aid to the north, lead to changes in North Korea's behavior.
"There are no positive changes to North Korea's position that correspond to the support and cooperation offered by us," said a report released by the South Korean government shortly after ending the program.
The Chinese government responded to the comments by also supporting dialogue between the U.S. and North Korea. "China supports direct talks and communication between the United States and North Korea. We believe this is beneficial," said Foreign Ministry spokesman Hong Lei.
This is not the first time Trump has spoken positively of autocratic regimes. Last December, he praised Russian President Vladimir Putin as "a man so highly respected within his own country and beyond." Then in March, he drew the ire of many when he described the Tiananmen Square massacre as a "riot" that was "put down with strength."
However, international politics requires more than the willingness to talk, especially when it comes to North Korea, a country whose leadership remains ideologically opposed to the U.S. and capitalism. North Korean propaganda depicts America is the literal embodiment of capitalist excess, and it's uncertain if North Korean leadership would even be interested in speaking to Trump in the first place.
Photo: U.S. Republican presidential candidate Donald Trump speaks during a campaign rally at the Century Center in South Bend, Indiana, U.S., May 2, 2016. REUTERS/Kamil Krzaczynski