Trump Wants To Punish Paper For Exposing His Failed Crony Government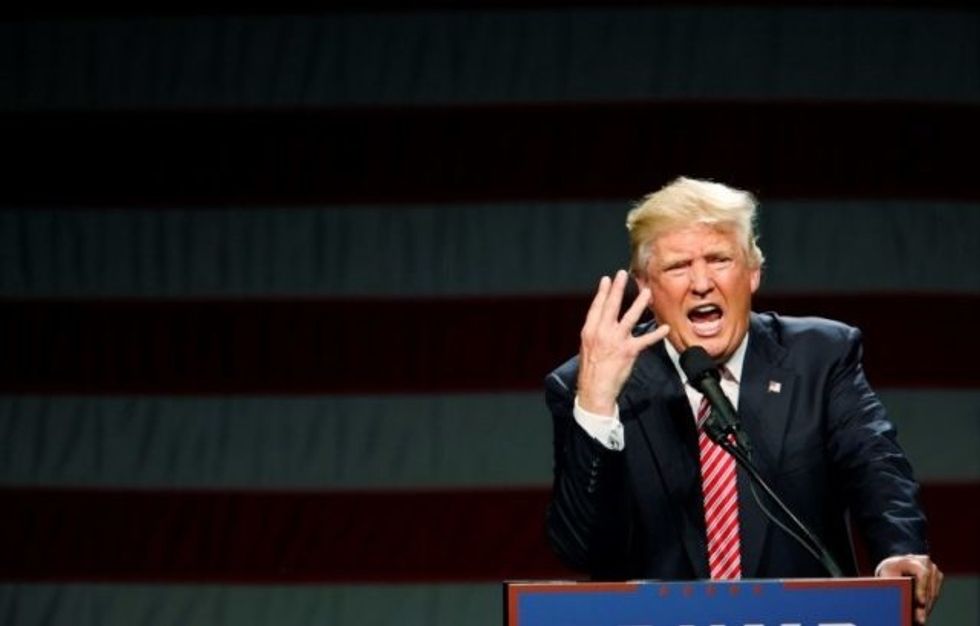 Reprinted with permission from Shareblue.com
Trump wants a newspaper that published a damning exposé of his administration's incompetence to have to register with the government — a move that appears to be an act of political retribution.
The latest authoritarian, anti-speech missive came in the form of a tweet Saturday morning, as Trump railed against the Washington Post.
Trump said the Post has been "used as a lobbyist and should so REGISTER."
The chilling attack came just a day after the paper published a report detailing the massive incompetence within the White House Presidential Personnel Office. The office is supposed to serve as a clearinghouse for people seeking government jobs. However, since Trump took office, it has come to resemble a frat house.
Instead of filling vacancies at the State Department, the office has been holding drinking games and vaping sessions for former Trump campaign staffers.
When it has filled jobs, the office has been used to scrounge up federally financed positions for the families of Trump-affiliated figures, replicating the nepotism Trump has engaged in with his son-in-law and daughter.
Saturday's Twitter rant began as an attack on Amazon.com, whose founder and CEO, Jeff Bezos, also owns the Post.
Perhaps aware of how unpopular it is to openly push for silencing the Post, Trump has instead channeled his anger towards Amazon, claiming that the company is scamming the U.S. Postal Service.
But David Partenheimer, a spokesman for the service, previously wrote that the revenue from Amazon shipments provides "essential support to pay for the network and infrastructure that enables us to fulfill our universal service obligation."
Trump has also whined that Amazon does not pay enough in taxes. Yet he recently passed tax legislation that helps companies like Amazon get away with lower tax payments. And of course, nobody knows what Trump pays in taxes because he won't release his tax returns.
But this isn't really about Amazon.
The Post has done extensive, in-depth investigative journalism that has exposed Trump's secrets. In 2017 it won a Pulitzer for revealing how Trump and his family have used so-called charity as a scam to enrich themselves.
Trump does not like the ability of the free press to report on his misdeeds and failings as a business man and as an elected official. His first instinct with the press is always to attack, refusing to accept factual information and instead petulantly railing against it as "fake news."
Time and time again, he has called for new laws to restrict speech, or pushed for the power to sue news outlets that report facts that make him look bad.
He doesn't like the First Amendment, and he's not even trying to hide it.
The Washington Post did its job and reported on Trump's incompetent administration — but instead of doing his job and making changes to serve America, Trump wants the Post to register with the government as a lobbyist.
That is the mindset of a dictator, not a democratically elected American president.