Trump White House Lectures Cabinet On How To Get Away With Scandals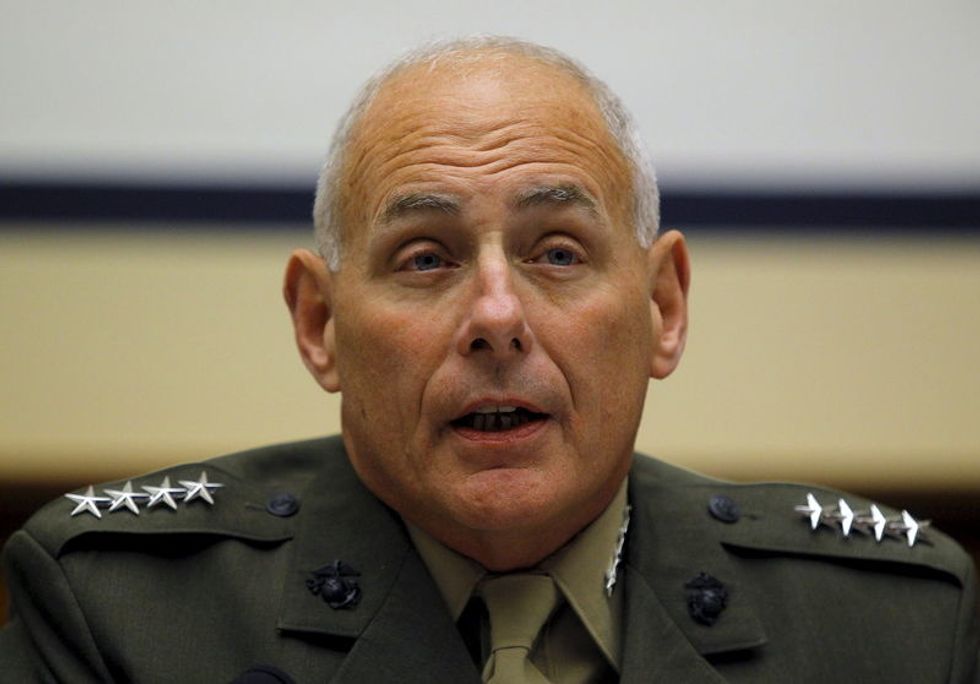 Reprinted with permission from Shareblue.com
The White House reportedly held a series of private meetings last month to lecture Trump's scandal plagued Cabinet secretaries.
But instead of telling them to avoid engaging in scandalous behavior, the White House gave them instructions on how to avoid the bad optics of a scandal.
The meetings were held at the request of chief of staff John Kelly, CNN reported Friday. They were scheduled after several of Trump's Cabinet secretaries got caught wasting taxpayer dollars on items including private jet trips, helicopter rides, luxury furniture, and doors that cost more than many homes.
According to CNN, the purpose of the meetings was to scold the officials "for embarrassing stories about questionable ethical behavior at their respective agencies" and to send "a clear message that optics matter."
"Interior Secretary Ryan Zinke, Housing and Urban Development Secretary Ben Carson, Veterans Affairs Secretary David Shulkin and Environmental Protection Agency Administrator Scott Pruitt all met with officials from the White House counsel's office and the Cabinet liaison," CNN reported.
At the meeting, the four Cabinet secretaries were given a set of guidelines that included advice such as, "always consider optics." The guidelines also advised the agency leaders on how to protect their reputations.
Notably, the guidelines did not include recommendations to stop abusing taxpayer money — rather, the document focused on how to avoid the bad optics associated with such behavior.
Shortly after the White House met with Zinke, CNN published a report describing several instances in which he appears to have misused taxpayer dollars.
In one instance, Zinke spent more than $139,000 on three sets of doors for his office. In another instance, he spent nearly $40,000 to go on a helicopter ride — using money that had been earmarked to help people prepare for wildfires.
The Office of Special Counsel is also looking into a speech Zinke gave to a professional hockey team owned by a major donor to his congressional campaigns, and his habit of flying on private chartered flights is the subject of a lawsuit as well as an investigation by the Office of the Inspector General.
Pruitt is also under investigation for misusing tax dollars on first-class flights and luxury hotels, while Shulkin is accused of misusing funds during a trip to Europe and then doctoring emails to cover it up.
Health and Human Services Secretary Tom Price was forced to step down for similar abuses.
And last month, Carson became the sixth member of Trump's Cabinet to face an ethics investigation after he was caught spending more than $31,000 on a dining room set for his office at HUD — just as the agency called for cuts to programs for the needy.
In total, there at least nine ongoing audits, reviews, or investigations of Trump's Cabinet secretaries and the agencies they oversee, according to CNN.
But in the Trump White House, abusing taxpayer dollars is not seen as a problem — getting caught is the real scandal.