Trump Wises Up, Abandons His Improbably Large Wall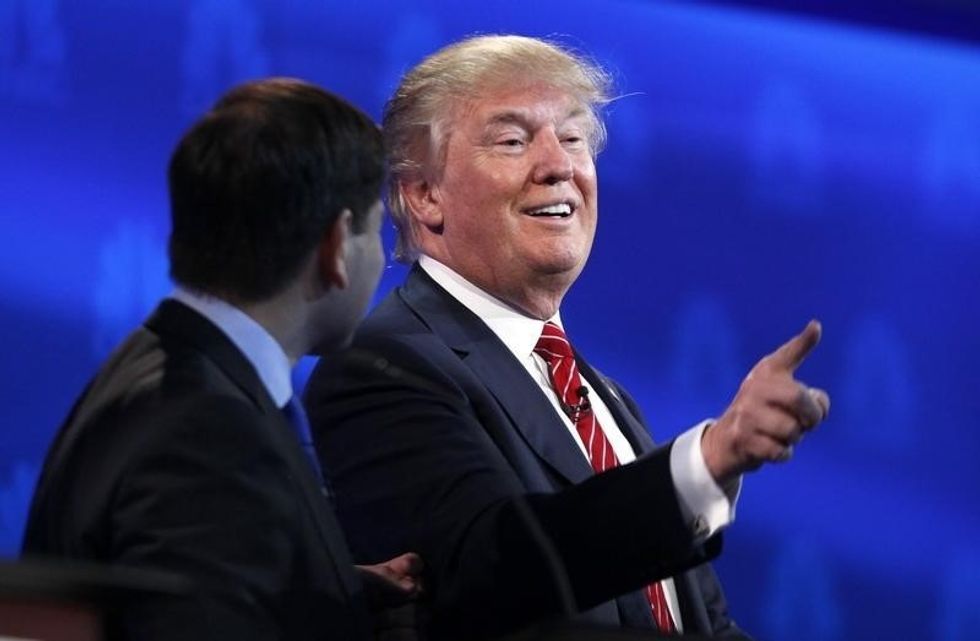 The most important moment in Wednesday night's GOP debate was one that didn't receive a lot of attention in the press: Donald Trump gave up on building his border wall. The candidate's boldest policy proposal, a 2,000-mile-long barrier separating the United States and Mexico, was shortened to a mere 1,000 miles:
Trump: As far as the wall is concerned, we're going to build a wall. We're going to create a border. [. . .] They built the Great Wall of China. That's 13,000 miles. Here, we actually need 1,000 because we have natural barriers. So we need 1,000.
It would seem unwise for a presidential candidate to vaunt a project that required the toil of many generations of slaves, so we must assume that Trump is ignorant of the unpleasant construction history of the Great Wall of China. Still, he should know that the Wall was built across harsh mountain ranges — without regard for any natural protection that the topography may have provided. Those who seek to create a true barrier do not trust nature to perform the task for them.
In his capitulation, Trump has moved closer to the conclusion that I came to in my previous article on the matter: Building a border wall is very difficult.
I congratulate Trump for recognizing that he cannot negotiate with the faceless realities of construction, and for scaling back his proposed wall appropriately. Unfortunately for those Republican voters who demand a wall that spans the full length of the Mexican border, it looks like they will not get it with Trump.
—
You can read the author's original analysis of Trump's border wall here.
Ali F. Rhuzkan is the pen name of a professional engineer and unprofessional writer living and working in New York City. The author can be reached at a.rhuzkan@gmail.com.
Photo: Republican U.S. presidential candidate Senator Marco Rubio (L) talks to businessman Donald Trump at the end of the 2016 U.S. Republican presidential candidates debate held by CNBC in Boulder, Colorado, October 28, 2015. REUTERS/Rick Wilking